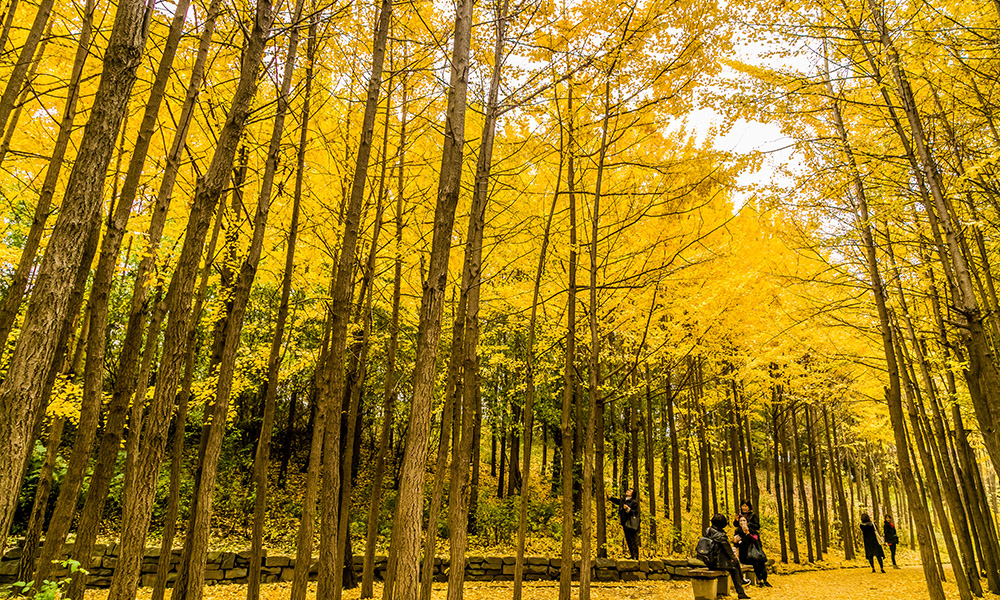 Please click the hashtags below to find out more!
A green respite for Seoulites
#Seoul Forest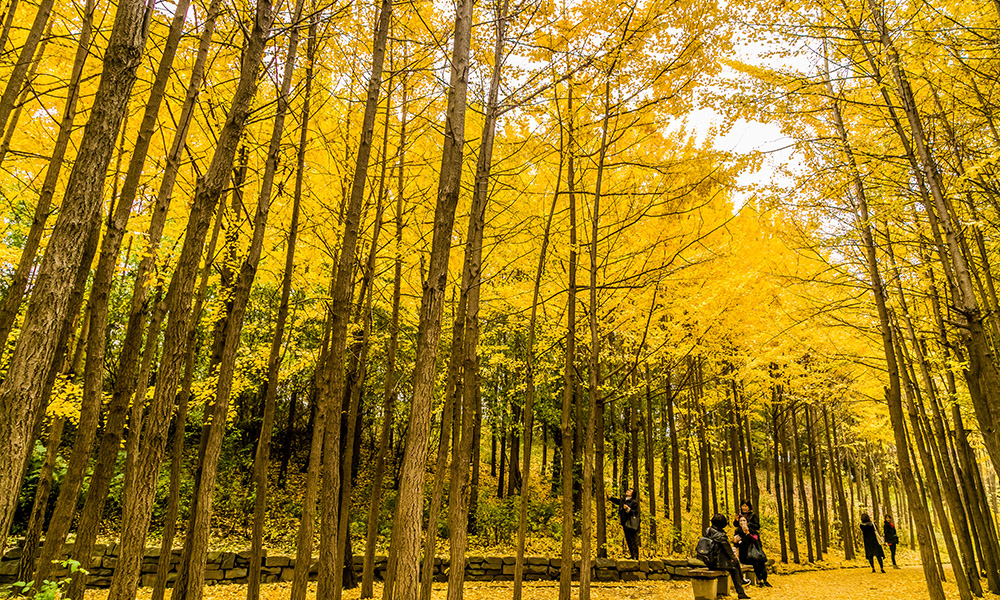 Seoul Forest, with its lush greenery, is a resting place for the people who call Seoul home, with some 420,000 trees planted on a total area of 285 acres. Within the forest lies Culture and Arts Park and its interesting leisure activities, Eco Forest and its natural habitat for wildlife, Experiential Learning Park with its butterfly garden and an insect botanical garden and Marsh Plants Garden with its bird observatory and an ecological playground.

Of the many attractions, the deer cage in Eco Forest and the Hill of Wind overlooking the silver grass field along the Hangang River are most popular. Badminton and basketball courts and most of the other sports facilities are free for the use of all, while the tennis courts can be reserved and used for a fee. A variety of activities are also available, such as making interior props with natural materials and a botanical art class. Simply reserve your spot on the Seoul Forest website.
Address

273 Ttukseom-ro, Seongdong-gu, Seoul (Seoul Forest Station, Exit 3)
Website
Inquiries

+82-2-460-4905
A stream encompassing Seoul's ecology, history and culture
#Cheonggyecheon Stream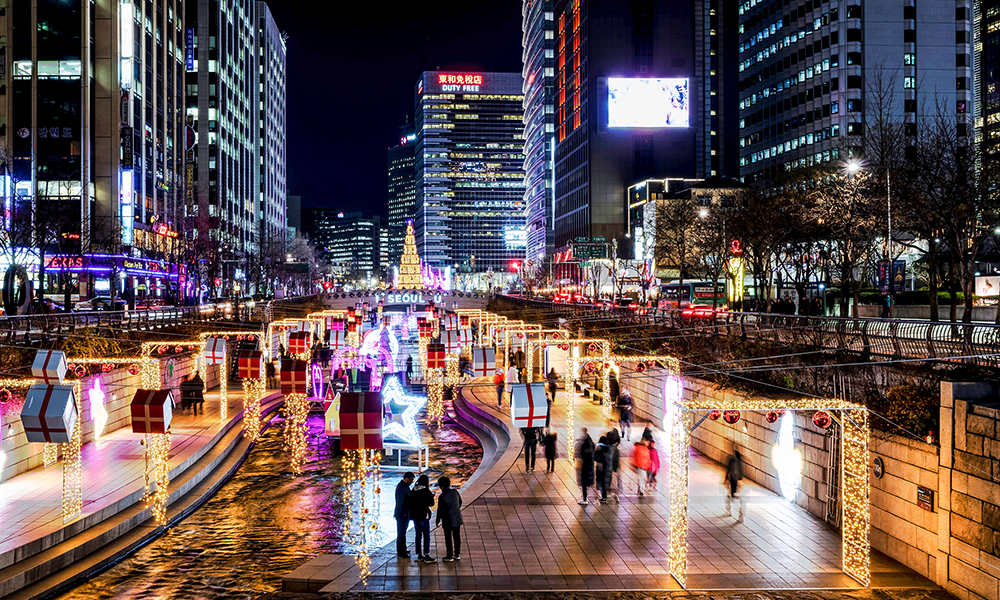 Cheonggyecheon is a 10.84-kilometer-long stream that runs along the boundary between Jongno-gu and Jung-gu, in downtown Seoul and offers a unique blend of ecology and culture. From the 1950s to the 1970s, the stream was covered by an elevated road and an overpass as part of an urban development project. Then in the early 2000s, the deteriorated road and overpass were removed as part of a project to restore the stream to its current form as preservation of the environment and historical culture emerged as a valued goal of the nation.

As you stroll along the stream listening to the flowing water, take in the 22 bridges of varying shapes, the waterfalls, a "Wall of Hope" holding the expressed wishes of Seoulites and many other attractions. Mini concerts, art exhibitions and a variety of other cultural events also make appearances along the stream's length.

Things become dazzling at night when soft lighting is on display along that length. In November, take part in the Seoul Lantern Festival when hundreds of colorful lanterns light up the stream.
Address

Changsin-dong, Jongno-gu, Seoul
Inquiries

+82-2-2290-6114
Where silver grass dances in the wind
#Haneul Park (Sky Park)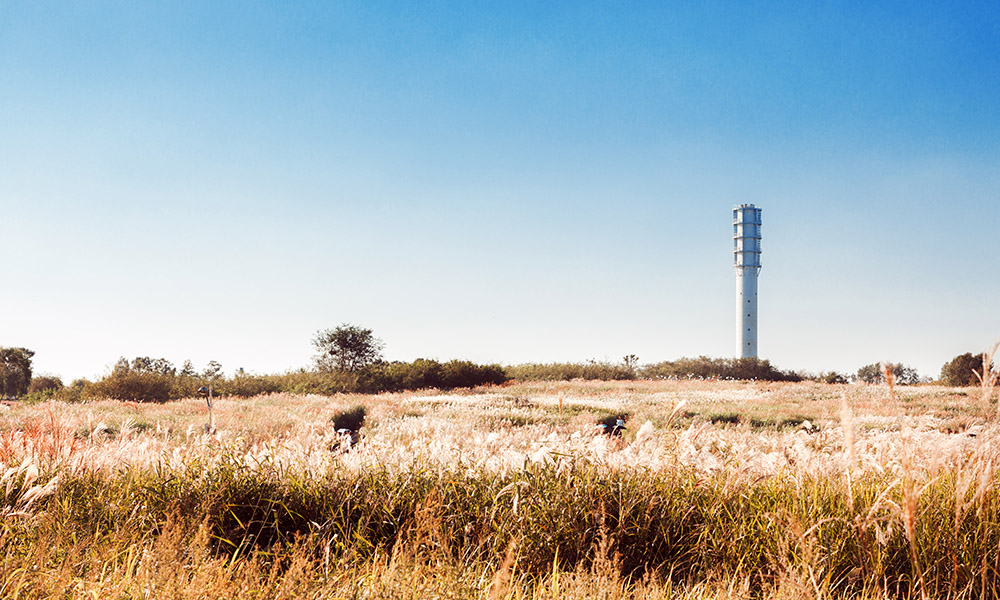 Haneul Park was once a landfill before its transformation into the current ecological park, and was built at the same time as World Cup Stadium, the main stadium for the 2002 Korea-Japan World Cup. Of the five World Cup Parks, Haneul Park is closest to the sky, offering breathtaking views of the city with Bukhansan Mountain, Namsan Mountain and the Hangang River seen together at the same time.

Autumn is the season when the park's scenery is particularly stunning and when the spectacular view of the silver grass in full bloom blowing in the wind is on display. The park is also a great place for dreamy photos of pink muhly grass.

If you are looking for a photographic place that's a little quieter, take a walk down Metasequoia Road. There are fewer places to get a snack or drink, so be sure to bring your own.
Address

95 Haneulgongwon-ro, Mapo-gu, Seoul (World Cup Stadium Station, Exit 1)
Inquiries

+82-2-300-5501
A Cultural Park in the Woods
#Nodeulseom Island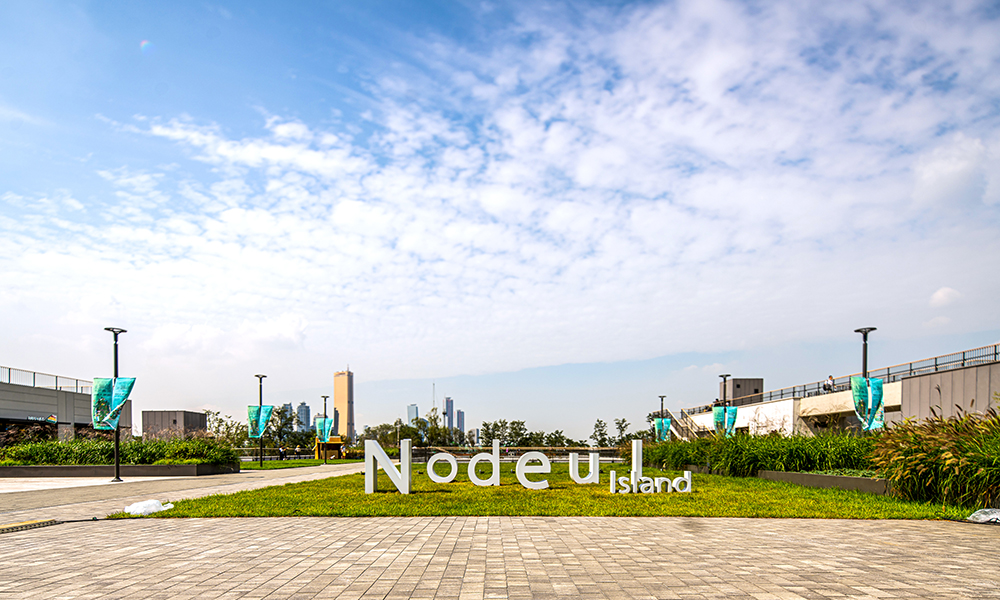 Nodeulseom Island, reopened in September 2019, is a cultural place where nature, music, books, and rest all await you in one place. Situated on the Hangang River, it has an unusual landscape, with Hangangdaegyo Bridge, connecting Dongjak-gu and Yongsan-gu, cuts through the center of the island.

Befitting its slogan, "A Music Island with a Cultural Complex", Nodeulseom features uniquely conceptualized cultural and commercial spaces which include Live House, a pop concert hall, nTable where a variety of food is created, Plant Island offering a pleasant plant-related experience, and Nodeul Book Store, a platform for book culture creators.

Nodeul Madang, a large lawn of approximately 3,000 m2, is a great place for a picnic, and becomes an open-air concert hall for scheduled performances. Nodeul Forest, where the natural ecology of Nodeul Island is preserved, has a habitat for toads.
Address

445 Yangnyeong-ro, Yongsan-gu, Seoul (Sinyongsan Station, Exit 3)
Website
Inquiries

+82-2-749-4500
Seoul's iconic lake promenade
#Seokchon Lake Park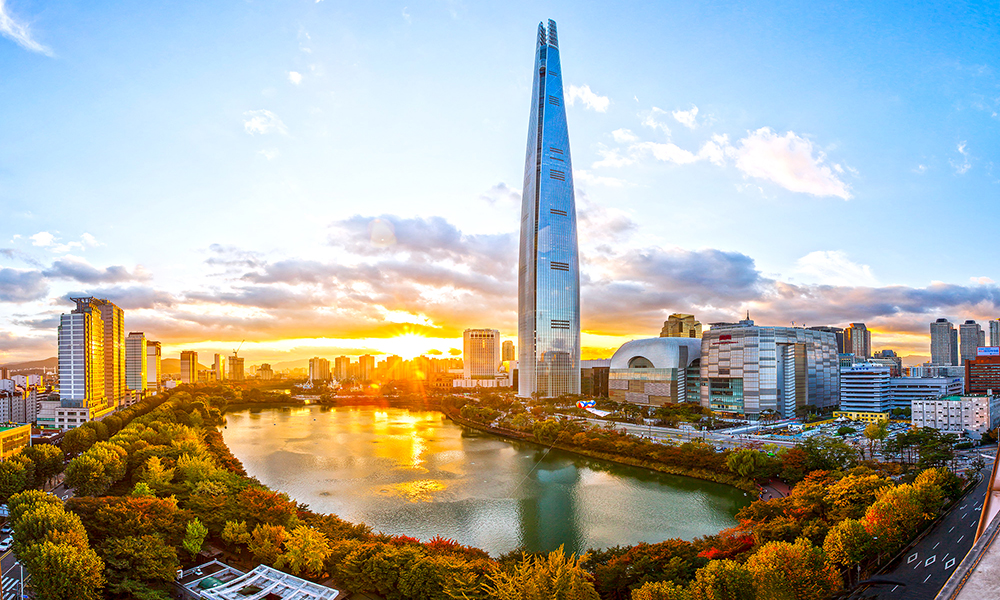 Seokchon Lake Park is an iconic park goes 2.5 km around a beautiful lake that represents Songpa-gu. Go to East Lake for the most serene spot, and join other residents in relaxing. West Lake is always bustling with people going to Lotte World and Seoul Playground.

The Cherry Blossom Festival occurs every year from mid to late April when about a thousand cherry blossom trees lined up on both sides of the walking trails are in full bloom, creating a flower tunnel and framing the lake in white. There are many restaurants, cafes, and other amenities near lakeside area, as well as Lotte World and Lotte World Tower, making it a favorite spot for a date.
Address

Jamsil-dong, Songpa-gu, Seoul (Jamsil Station, Exits 2 and 3)
Inquiries

+82-2-412-0190
Breathtaking views of ridges and valleys
#Bukhansan National Park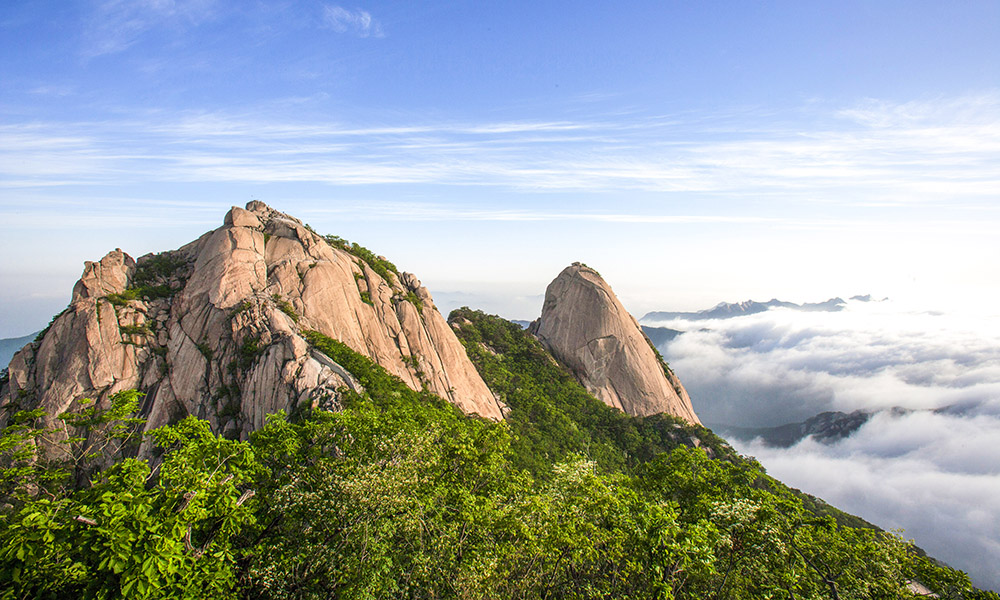 Bukhansan National Park is a natural park in the city center, enclosed by urban environs, while its many magnificent rocky peaks and crystal clear streams flow through the gorges, creating breathtaking scenery. Easily accessible from anywhere in the metropolitan area, the park receives five million visitors per year on average, earning it a spot in the Guinness Book of World Records as the national park with the most visitors per unit area.

Don't miss the beautiful harmony of rocks and valleys in varying shapes formed over the years as well as the numerous cultural heritage sites including the 2,000-year-old Bukhansanseong Fortress, and over a hundred Buddhist temples and hermitages. There are several trails to choose from, in accordance with your physical condition and schedule.
Address

6-21, Bogungmun-ro 34-gil, Seongbuk-gu, Seoul
Website
Inquiries

+82-2-909-0497
A beautiful castle surrounding Seoul
#Hanyangdoseong - Seoul City Walls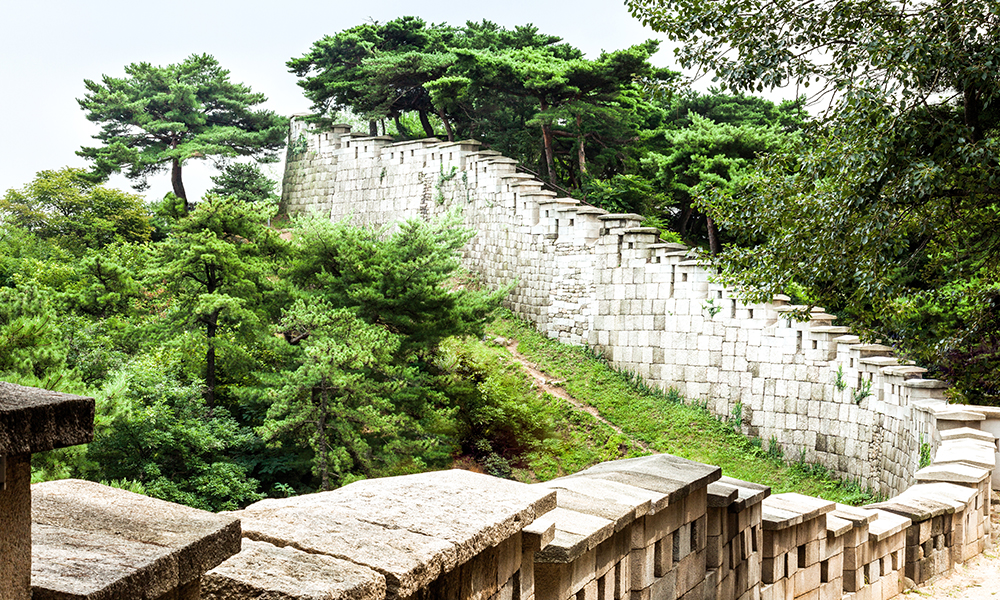 Hanyangdoseong is an 18.6 km-long fortress wall built in the area of the Joseon capital, Hanyang (the old name for Seoul). The ancient structure along the foothills not only has remained intact for more than 600 years, but also blends with the splendid downtown scenery to create a unique atmosphere.

Of the six sections of the wall, the Naksan, Heunginjimun, Inwangsan, and Namsan (Mokmyeoksan) sections can be visited all year round (09:00~18:00 for The Silla Seoul ~ Banyan Tree Club & Spa Seoul sub-section of the Namsan section), whereas the Baegak and Sungnyemun sections are open only for certain hours that vary by season.

It's certainly a good idea to confirm the hours prior to your visit. You may want to wear casual clothing and comfortable shoes and bring a bottle of water and some energy snack if your plan is to walk along the historic wall.
Address

San 1-3, Nusang-dong, Jongno-gu, Seoul (Jongno-gu, Seongbuk-gu, Jung-gu, Yongsan-gu, Seodaemun-gu)
Website
A healing space of relaxation, leisure and culture
#Dream Forest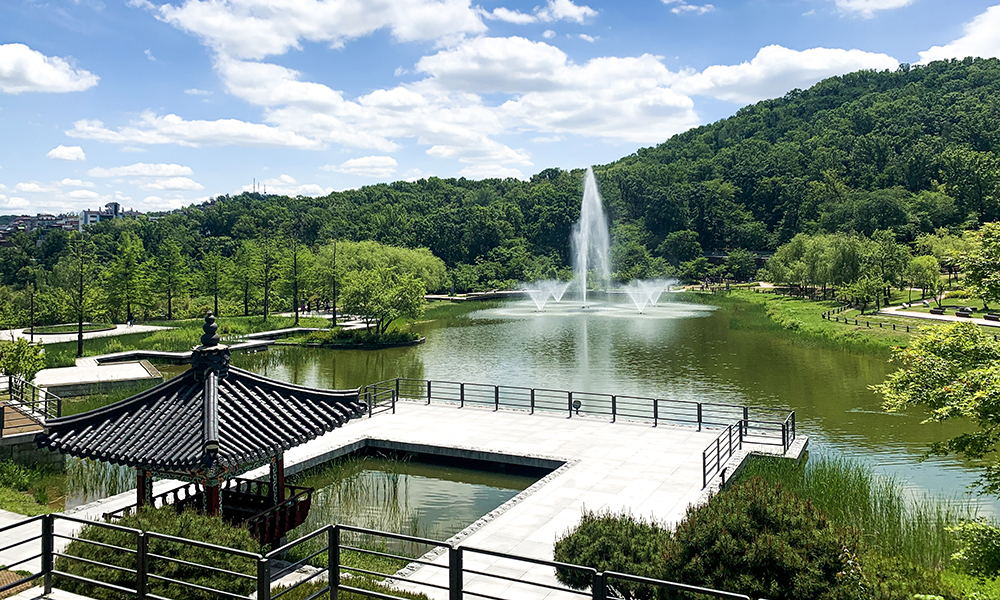 Dream Forest, in northern Seoul, is one of the largest parks in the city, up there with World Cup Park, Olympic Park, and Seoul Forest. The variety of sports, leisure and cultural activities are open to all ages and easy for young and old to enjoy.

Surrounded by mountains, the park offers great views that change with the seasons while the 49.7-meter-high observatory treats visitors to panoramic views of the three neighboring mountains - Bukhansan, Dobongsan, and Suseongsan.

In addition to the natural scenery of the cherry blossom path, the maple forest, large ponds, and waterfalls, visitors are drawn to the area's many attractions, such as a deer field loved by children and the Dream Forest Arts Center, where performances and exhibitions are held all year round.
Address

173 Wolgye-ro, Gangbuk-gu, Seoul
Inquiries

+82-2-2289-4000~5