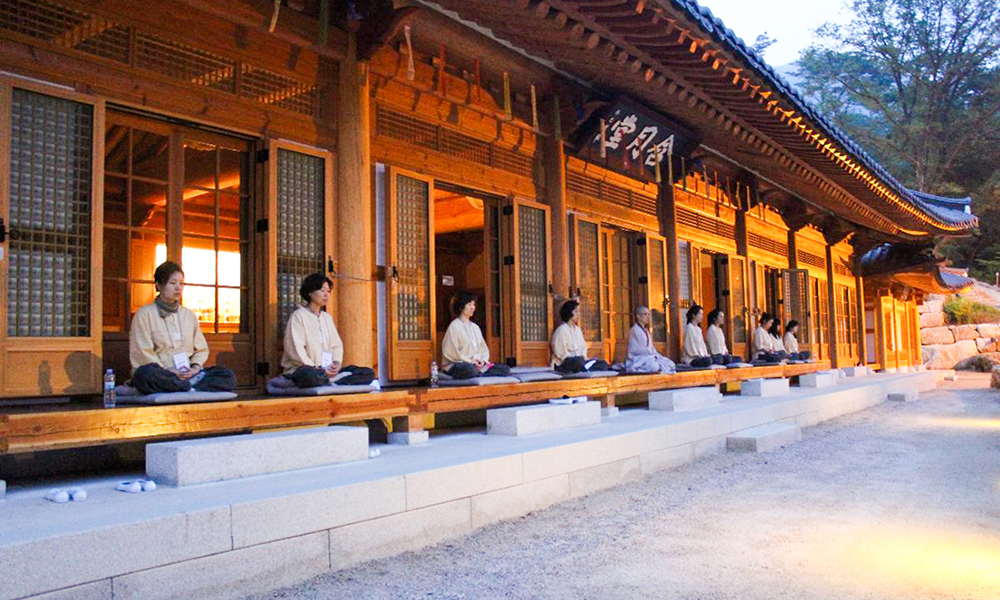 Please click the hashtags below to find out more!
A pause from the urban pace of life
#Templestay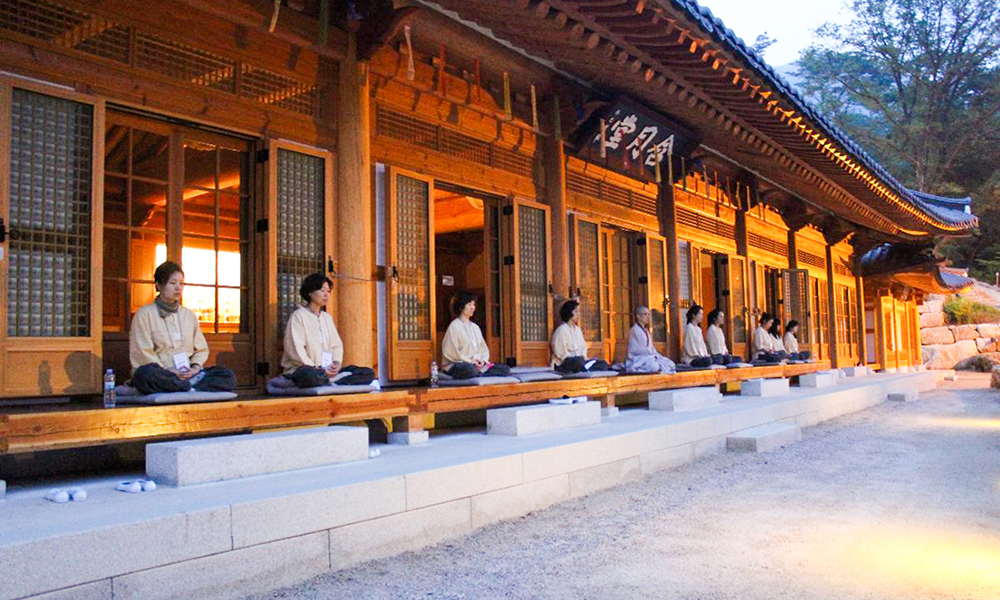 Templestay is a set of unique programs, each of which allow you to experience some aspects of the daily life of Buddhist devotees at traditional temples, where the 1700-year history and culture of Korean Buddhism have been preserved. Meditation gives you time to reflect on your inner world in a silence, while during Chadam, you drink tea and converse with others.

Barugongyang involves participation in a traditional Buddhist meal where nothing is wasted, while during the 108 Bows session, participants are to repent and remove 108 kinds of anxiety as they prostrate themselves 108 times.

Jogyesa Temple, Bongeunsa Temple, and Jingwansa Temple, all in downtown Seoul, offer well-structured templestay programs for international visitors, making your time away from a busy schedule well worth it. A truly exotic, healing and spiritual experience right in the fast-paced city center.
Jogyesa Temple

Address

55 Woojungguk-ro, Jongno-gu, Seoul (Anguk Station, Exit 6)

Inquiries

+82-2-768-8600
Bongeunsa Temple

Address

531 Bongeunsa-ro, Gangnam-gu, Seoul (Bongeunsa Station, Exit 1)

Inquiries

+82-2-3218-4800
Jingwansa Temple

Address

73 Jingwan-gil, Eunpyeong-gu, Seoul (Gupabal Station, Exit 2)

Inquiries

+82-2-359-8410
Website
Inquiries

+82-2-2031-2000
More than just traversing the Hangang River
#Hangang River Ferry Cruise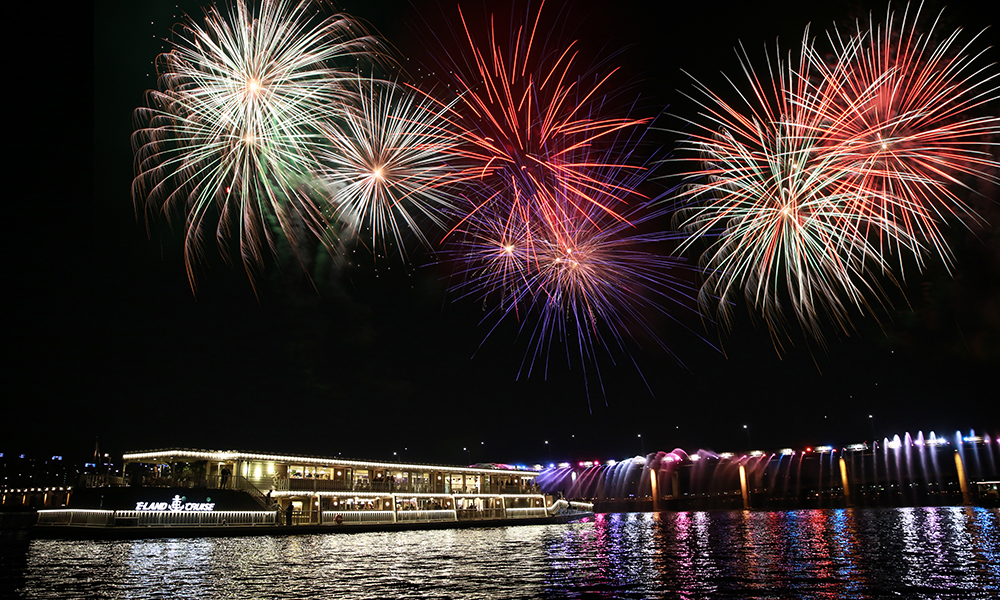 A river that is more than 1 km wide and runs right through the center of the city is a sight rarely seen anywhere else. One of the most memorable ways to enjoy the unique Hangang River is to view it from a ferry cruise. The city skyline, the bridges of different shapes, and Seoul's spectacular nightscape will make for unforgettable memories.

E Cruise, the company operating the Hangang River Ferry Cruise offers a variety of themed cruises, including a Lunch and Dinner Buffet Cruise, a Music Cruise with live performances, and a Fireworks Cruise with a fireworks show.
Address

290 Yeouidong-ro, Yeongdeungpo-gu, Seoul (Yeouinaru Station, Exit 3)
Website
Inquiries

+82-2-6291-6900
Cycling around Seoul
#Ttareungyi (Seoul Public Bike) Tour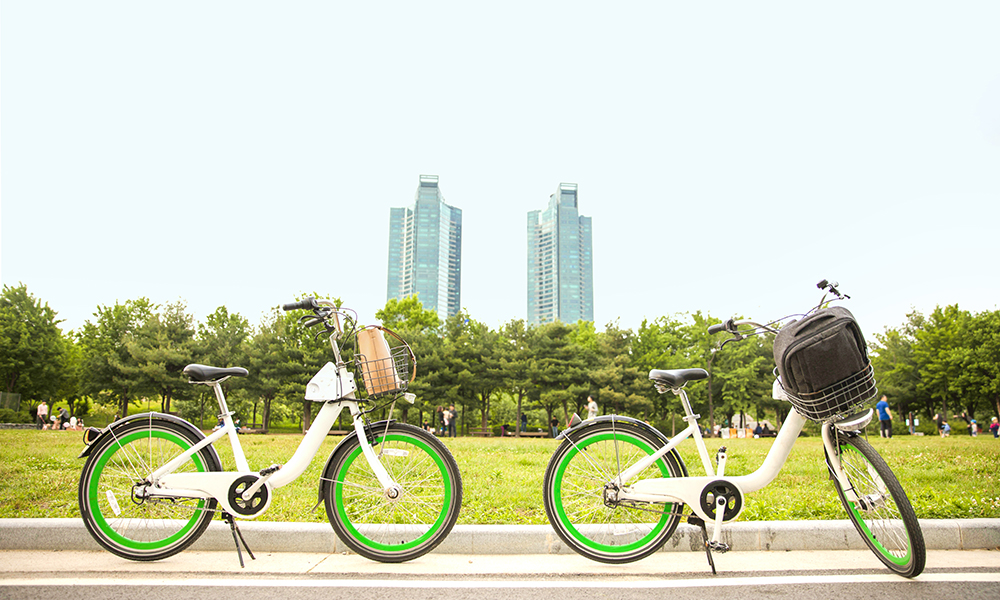 Ttareungyi is a shared bicycle system run by the Seoul Metropolitan Government. About 2,000 public bicycles are available at 150 unmanned rental locations throughout the city, and can be rented and returned through a smartphone app.

Visitors to Korea can easily rent a Ttareungyi with no registration process – simply leave a deposit until you return the bike. Why not try it out to get to a destination too far away to walk but too close for public transit? Of the many Ttareungyi tour courses available, try one that blends traditional and modern architectures in the scenery, known as the Four-Gate route (Changdeokgung Palace - National Museum of Modern and Contemporary Art, Seoul - Gyeongbokgung Palace - Sejong Cultural Center - Deoksugung Stonewall Walkway - Seoul Museum of Art – Sungnyemun Gate).

Use a Ttareungyi to move around from place to place, then return it to a nearby rental location before visiting a palace or museum to enjoy the places at your own pace. Yeouido Hangang Park, with separate bike paths and footpaths, and Peace Park, Haneul Park, and Noeul Park near World Cup Stadium in Sangam-dong, are also great places for a Ttareungyi ride.
A place to taste the world
#Traditional Market Food Tour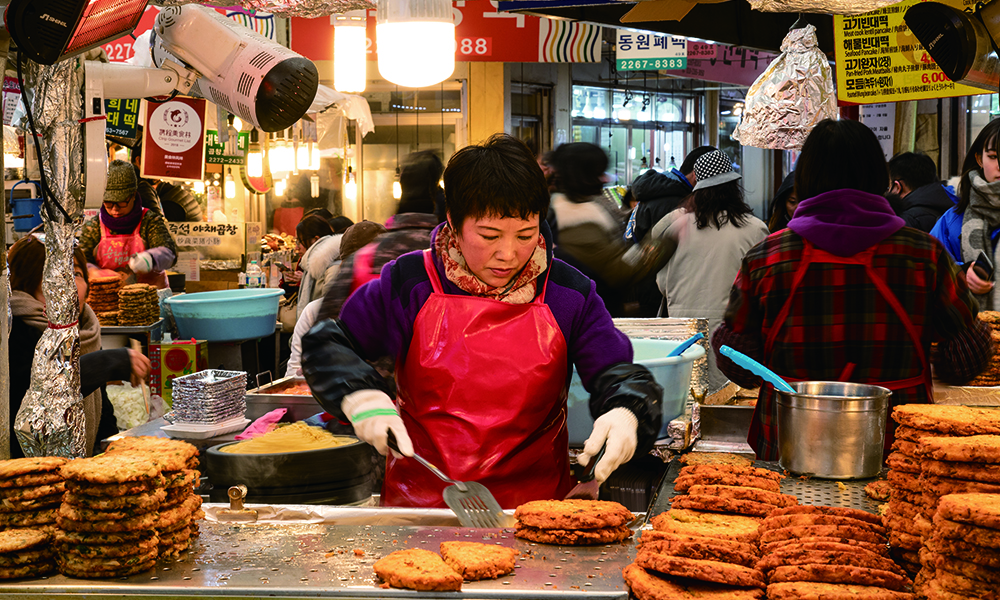 Gwangjang Market, the Korea's first permanent market, is an iconic place in Seoul with its 110 years of tradition, making it popular for both locals and visitors. Its popularity as a food alley for a variety of delicious, cheap food grew after "Running Man," a popular Korean Variety show in Asia, was filmed there.

Must-try dishes include nokdu bindaetteok (ground mung beans made into a batter, which is pan-fried with lots of cooking oil), mayak (drug) kimbap ("highly addictive" kimbap served with a mustard dipping sauce), bibimbap (a bowl of rice served with colorful vegetables on top), and fresh raw beef marinated in special sauce.

Once you've tried everything on your "food bucket list" in the market, spend some time looking around Jongno, Jongmyo, Changgyeonggung Palace, and Cheonggyecheon Stream, all of which are in the neighborhood.
Address

88 Changgyeonggung-ro, Jongno-gu, Seoul (Jongno 5-ga Station, Exit 7)
Inquiries

+82-2-2267-0291
Metropolitan activities
#Water Sports on Hangang River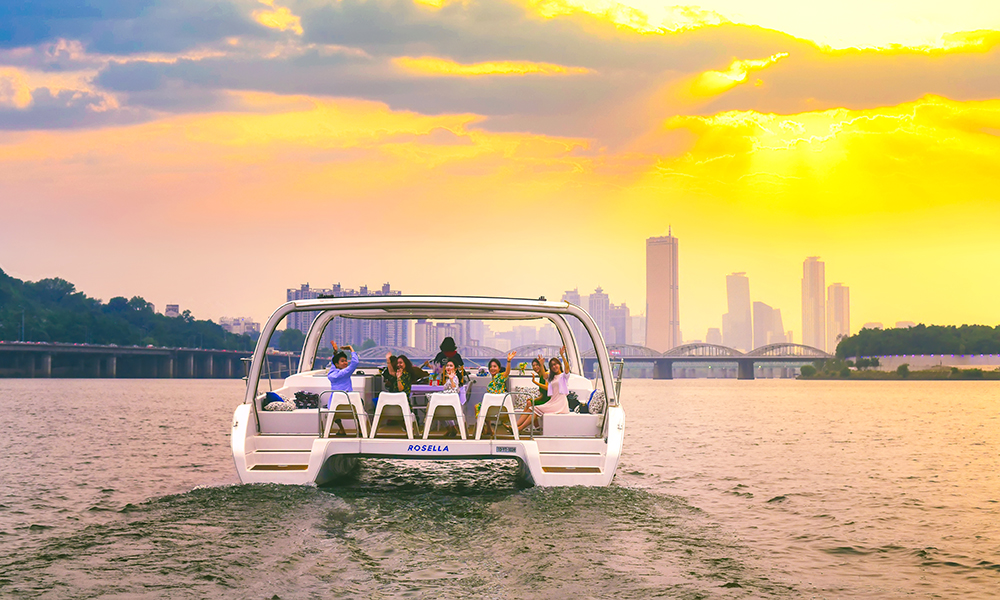 Seoul easily measures up to sea-side resort communities when it comes to water sports, which can be enjoyed just as dynamically as they can on the ocean. For beginners, try a paddle board after a brief lesson.

If you are not a big fan of adventure, but still want a little dose of it in the city, why not try a kayak or get on a yacht where there is a lower risk of getting wet? Watching the sun go down on a kayak is a special way to end the day, making the sunset kayak a must-do activity for young residents of the city.

Around the Seoul Windsurfing Grounds at Ttukseom Hangang Park, there are many operators offering different water sports and activities to be enjoyed on the calm river. Experience a tranquil "ocean" right here, in the middle of the city.
Golden Blue Marina

Address

2085-14, Some Sevit, Olympic-daero, Seocho-gu (Seoul Express Bus Terminal, Exit 8-1)

Website

Inquiries

+82-2-599-0900
The best remedy for fatigue
#Seoul Jjimjilbang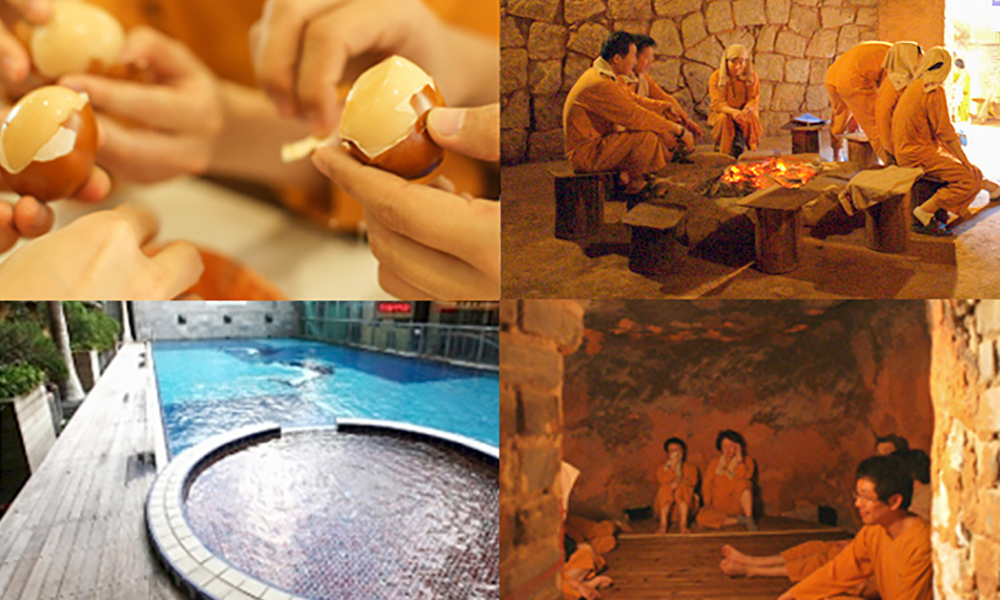 Jjimjilbang is a Korean-style sauna where you sweat in high-temperature rooms whose walls and floors are coated with mud, stones or other materials. Popular with visitors to Korea, jjimjilbang have recently developed into "detox theme parks" that encompass massage, food, fitness, and entertainment facilities. As exposure to hot steam releases toxins in your body through your sweat, jjimjilbang are the perfect place to unwind and relieve the physical exhaustion from long business meetings or conferences.

Itaewon Land Sauna, Dragon Hill Spa, and Traditional Oriental Forest Land are some of the popular saunas in Seoul worth visiting. Once in a jjimjilbang, find yourself losing track of time as you try out the salt room, the charcoal room, the forest room and others, all while feeling the day's fatigue slipping away. Planning to grab a bite and spend some time in the jjimjilbang entertainment facilities? Give yourself at least three hours for a visit.
Itaewon Land Sauna

Address

34 Usadan-ro 14-gil, Yongsan-gu, Seoul (Itaewon Station, Exit 3)

Inquiries

+82-2-941-3600
Dragon Hill Spa

Address

40 Hangang-daero 21na-gil, Yongsan-gu, Seoul (Yongsan Station, Exit 1)

Website

Inquiries

+82-2-792-0001
Traditional Oriental Forest Land

Address

75-7 Bongwonsa-gil, Seodaemun-gu, Seoul (Sinchon Station, Exit 2)

Inquiries

+82-2-365-2700
A romantic way to go back in time to a royal palace
#Moonlight Palace Tour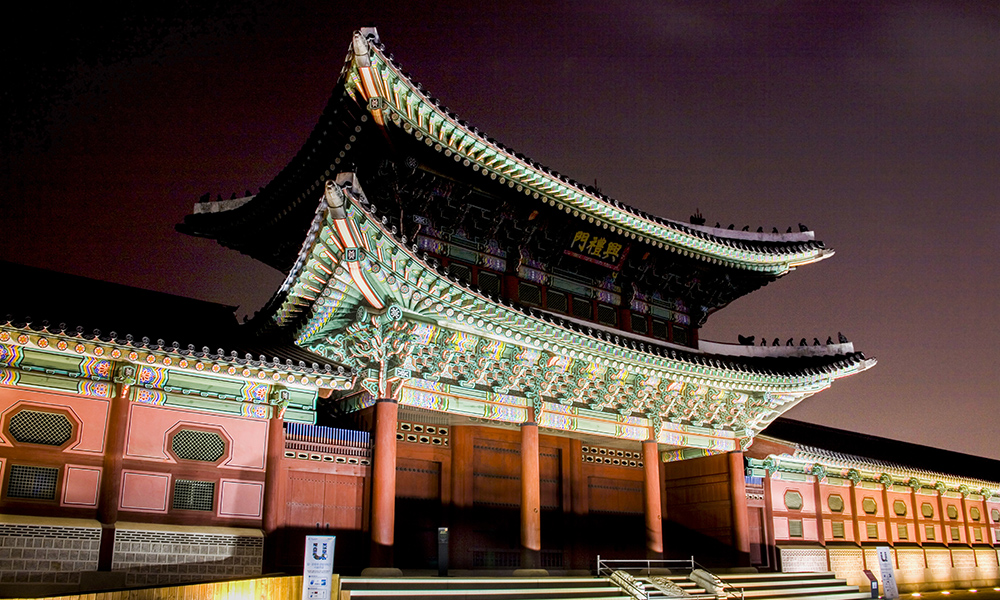 Seoul's royal palaces, where the Joseon kings of old resided, become mysterious at night. Open after dark for only a few weeks in spring and autumn, come take advantage of the brief window to participate in any of a variety of programs for visitors to walk through the historical sites and experience Joseon's royal culture in the moonlight. A limited number of tickets are sold in advance, so the competition to get one can be fierce even among local residents.

If you're lucky enough to get a ticket for Gyeongbokgung Palace Starlight, you will be able to take in traditional Korean music performances in sojubang (the royal kitchen where meals for the king and royal banquets were prepared), taste the king's sura (meal), and look around Huwon (Secret Garden) accompanied by a seasoned commentator.

Changdeokgung Palace, designated as a World Heritage Site by UNESCO, offers the Changdeokgung Moonlight Tour where visitors can explore many corners of the palace and enjoy traditional art performances with simple refreshments. If joining a scheduled tour is not for you, simply enjoy the romantic scenery of the historic sites at night on your own. Whichever way you choose, it will be a night well spent.
Gyeongbokgung Palace Starlight Tour

Address

161 Sajik-ro, Jongno-gu, Seoul (Gyeongbokgung Station, Exit 5)

Website

Inquiries

+82-2-3210-4806
Changdeokgung Palace Moonlight Tour

Address

99 Yulgok-ro, Jongno-gu, Seoul (Anguk Station, Exit 3)

Website

Inquiries

+82-2-3210-3503
K-food buffet on the street
#Seoul Street Food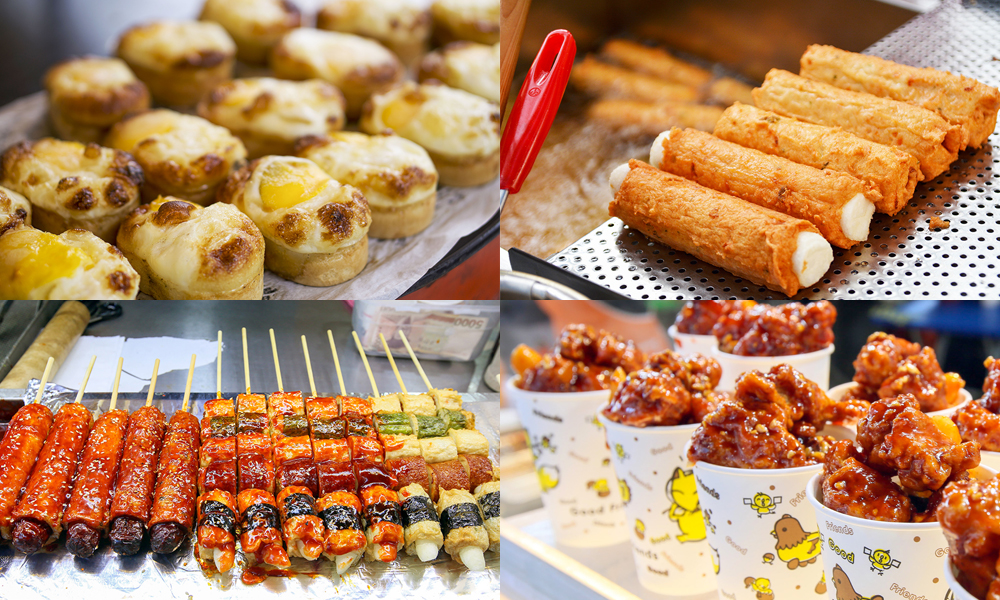 Seoul is a street foodie paradise, offering a plethora of variety. Looking for casual-but-authentic K-food? Go to Myeong-dong or Noryangjin. Myeong-dong Street stretches from Exit 6 of Myeong-dong Station to the Myeongdong Arts Theater and is lined with rows of food trucks working to fill the stomachs of hungry shoppers. Trendy snacks such as a cupful of colorful fruit, a "tornado potato," seed egg bread, and rose-shaped ice cream difficult to see elsewhere will satisfy your palate as well as your eyes. More expensive dishes are also available and include beef, lobster, and scallops reborn in a "street food" style.

Noryangjin Cupbap Street, crowded by young people attending nearby private academies to prepare for a range of exams, is your affordable food destination. The most popular meal is "cupbap" which refers to rice with a variety of toppings such as dak-galbi (spicy stir-fried chicken), bulgogi, and vegetables. Fill yourself and enjoy some dessert, all for about 10,000 won.
Myeongdong Street

Address

126 Toegye-ro, Jung-gu, Seoul (Myeongdong Station, Exit 6)
Noryangjin Cupbap Street

Address

178 Noryangjin-ro, Dongjak-gu, Seoul (Noryangjin Station, Exit 3)