Virtual PR Booth MICE WORLD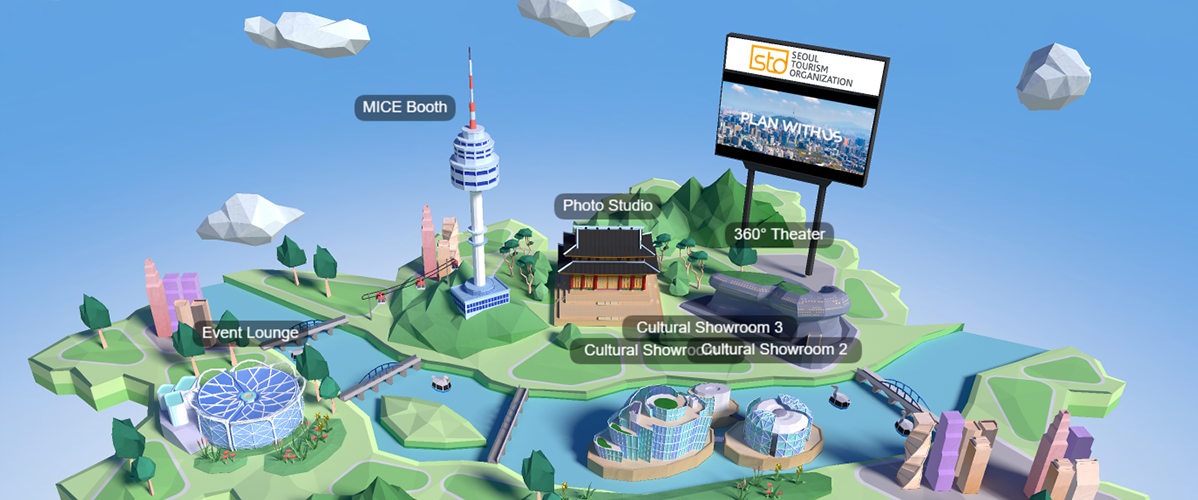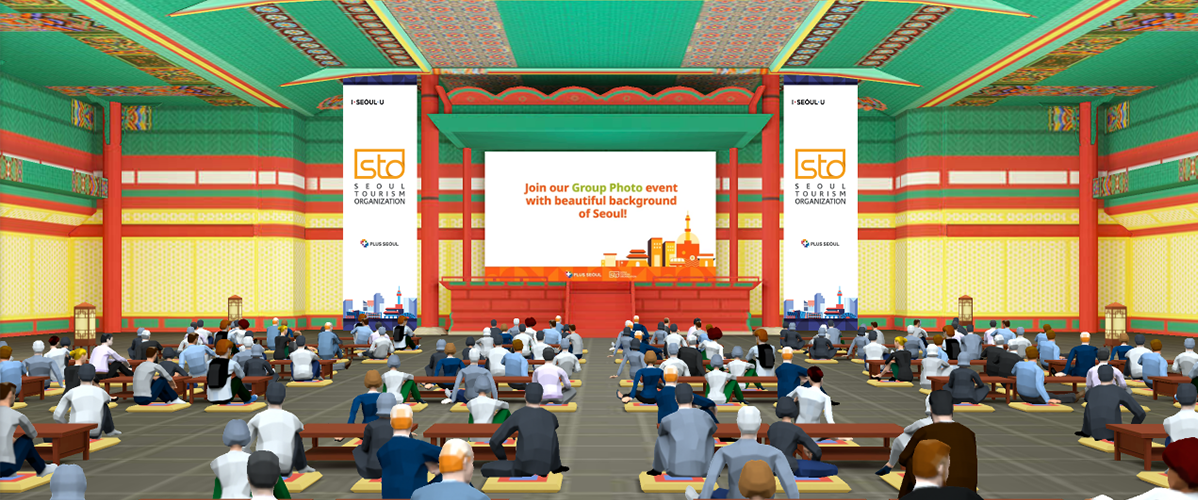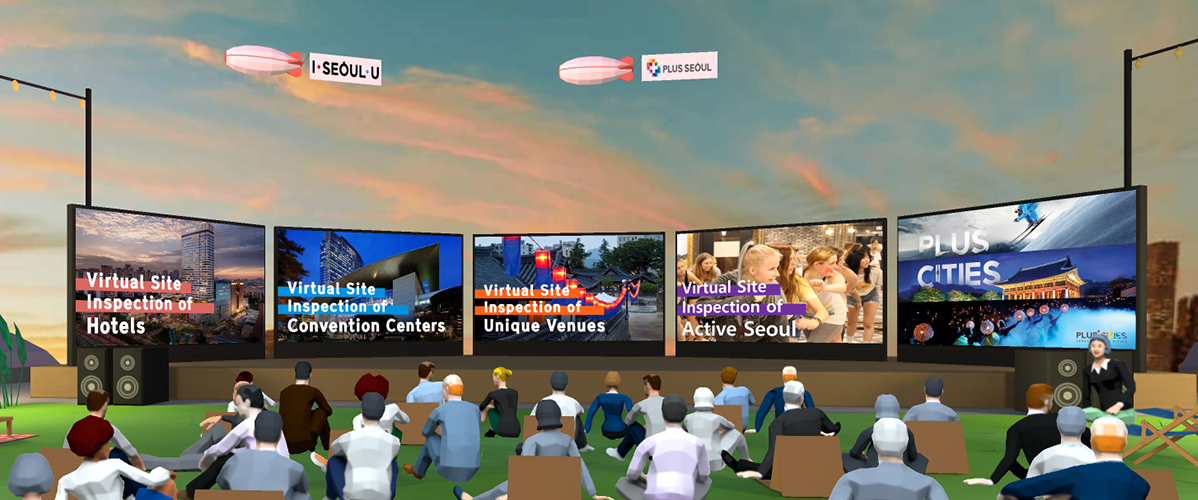 It is a virtual PR booth where the participants of online or hybrid events can learn about and explore the city of Seoul,
the virtual venue for the events.
You can create a more colorful and impressive virtual meeting space by adding to the existing virtual meeting platform
a virtual Seoul PR booth where eventgoers can experience a variety of contents and promotions.
What
features

does MICE WORLD offer? MICE WORLD provides participants with an opportunity to experience various contents and promotions about Seoul,
and organizers with an opportunity to build a more versatile online platform through customization.
Event-specific customization

Embed logos and videos of host organizations and events in the platform
Provide content for promotion and access for target participants such as website links, QR codes, and promotional videos

Provide information related to tourism and MICE

Seoul MICE promotional brochure downloads and promotional video screening
Provide information on tourism and MICE and promotional content
Handle inquiries from visitors and accept consultation emails

Provide various 360 VR contents

Virtual tour of Seoul through 360 VR video content
Provide 360 VR video contents linked to other cities

Operate fun and entertaining events

Writing one's name in the Korean alphabet Hangul
Personalized tourism course depending on MBTI personality type and creation of information QR codes
QR codes for PLUS SEOUL Premiums
Issuance of PLUS SEOUL membership card and individual image download
Online group photo shoot for each event and delivery of photos after the event

Provide experiential content for the virtual tour of Seoul

Let participants experience Seoul's attractions through videos
Offer video contents such as Virtual Tour, Scenery, and Challenge: The Dinner Table
How to use MICE WORLD
01

Apply for MICE WORLD support

02

Request content modification
(customization)

03

Receive the promotional booth URL for each event

04

Add the completed PR booth to the event website
Contact Information
Request for MICE WORLD
Email: vsp@sto.or.kr