[SCB News] 2022 Global MICE Expert Launch Ceremony: In the endemic era, cultivating future talent to become "stars of the MICE industry"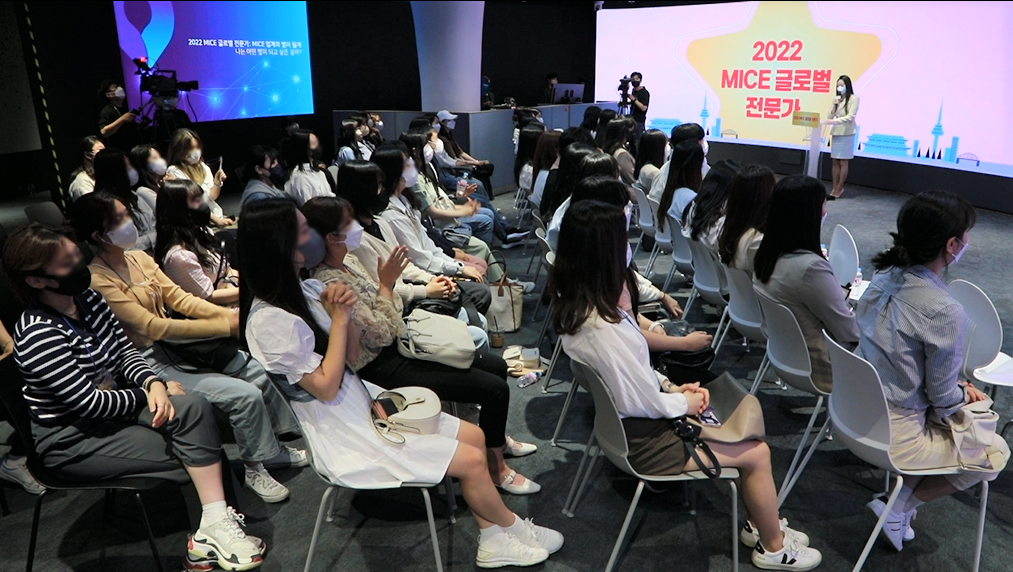 △ 2022 Global MICE Expert Launch Ceremony is beginning
· Heralding a signal for nurturing MICE professionals
· 265 trainees selected for a 7-month session of academical and field training
· Mentoring Concert, certification support and contest
· "Nurturing well-prepared MICE talent for the endemic era"
Young trainees who aspire to become "stars" of the MICE industry in the endemic era have gathered at the "2022 Global MICE Expert Launch Ceremony." The ceremony was held by the Seoul Tourism Organization (CEO Ki-yon Kil) at DDP Seoul ON in a hybrid format on 10th of May. The slogan of the ceremony "To Become MICE Industry Stars" embodies the aspirations of the young participants to grow as global MICE experts.
The global MICE expert program is a STO-led program, which is designed to foster future MICE talent with knowledge and expertise in the MICE industry. This program was initiated to prepare the MICE industry for a rapid increase in workforce demand amid prospects of a full recovery of tourism demand to pre-pandemic levels.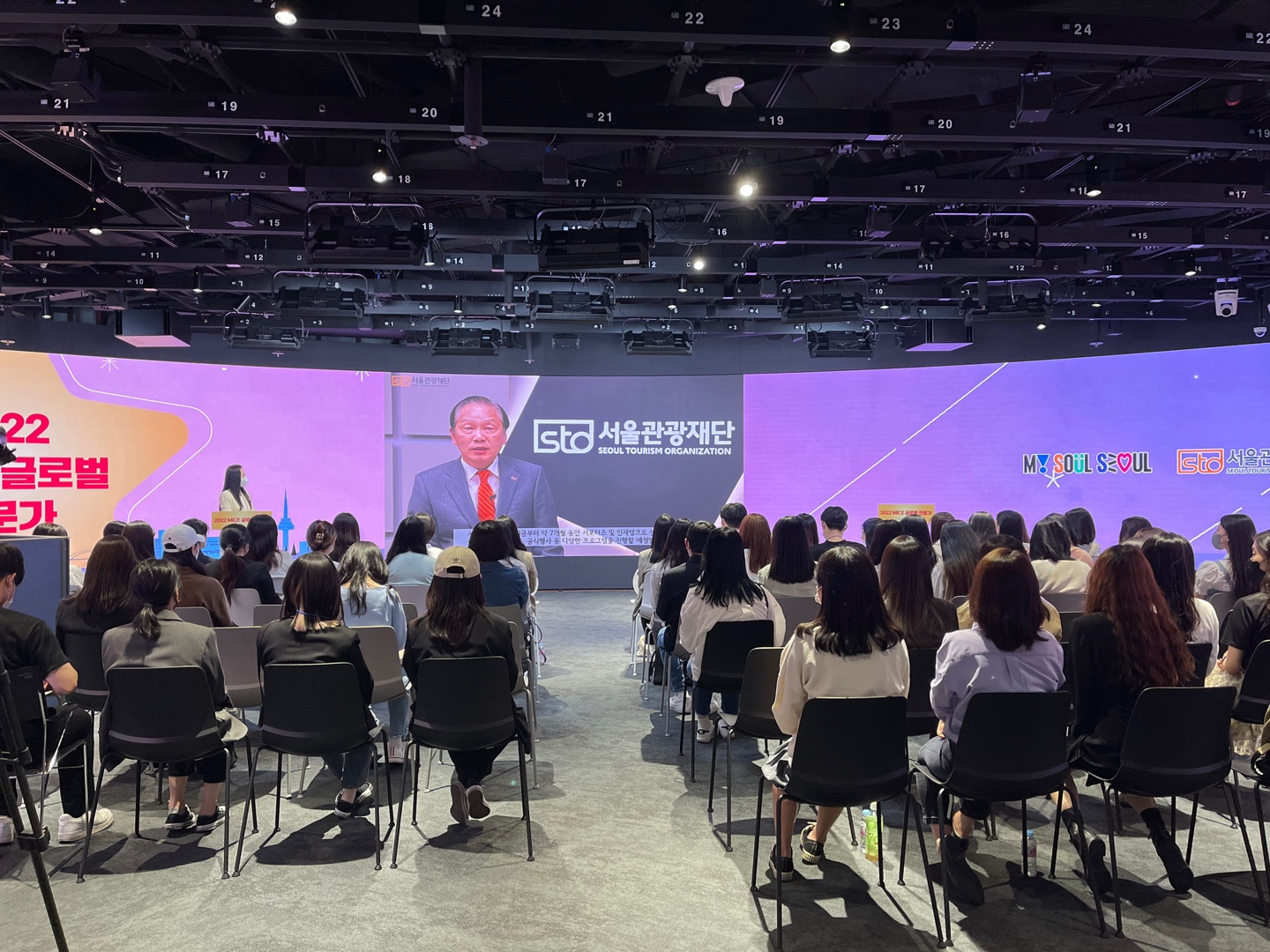 △ Recorded welcome remarks by Ki-yon Kil (CEO of STO) played on the screen
The 265 trainees become supporters and part of STO's talent bank, taking MICE 101 and intensive courses related to MICE functions, recruiting and public relations for a period of seven months. Field training as well as classroom education will be provided. During the seven months, the trainees are given opportunities to work as on-site staff in various MICE events held in Seoul, acquiring competency required of a MICE expert.
STO is also implementing various support such as holding pitching days and mentoring events. STO plans to help the trainees acquire and hone their professional and practical capabilities by hosting a MICE mentoring concert and a contest and providing support for certifications. The MICE Mentoring Concert will be held on July 1st where selected candidates will be matched up with mentors from employers of their choice for practical advice. Those who have obtained the "Convention Agency Level 2" certification will be eligible for subsidies for application fees. STO will also host a contest via its proprietary virtual meeting platform "Virtual Seoul 2.0." An STO official said, "We hope the global MICE expert program will help the participants have enhanced experience of latest meeting technologies."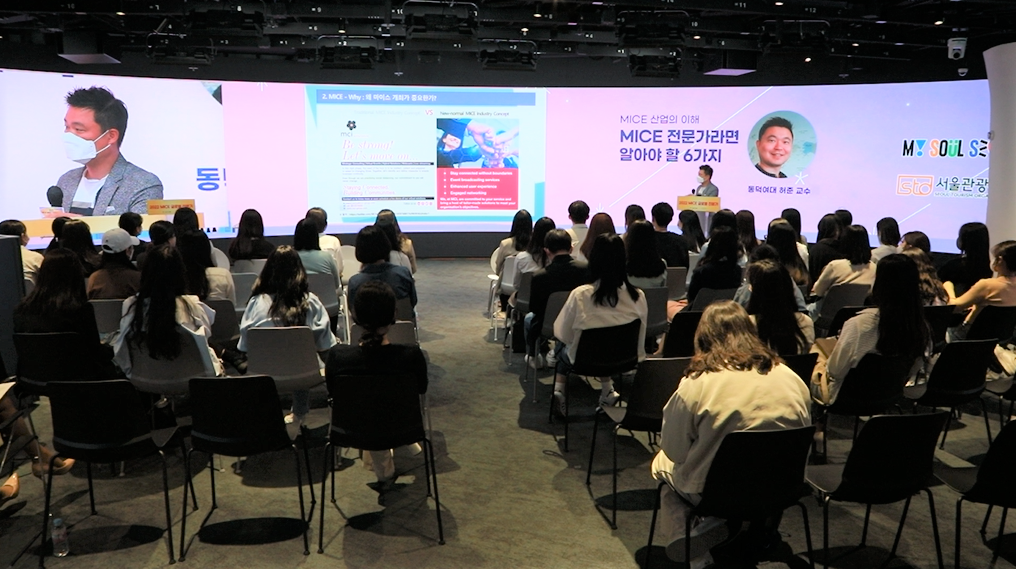 △ "Six things MICE experts should know," Prof. Jun Heo of Dongduk Women's University
Meanwhile, special lectures were given at the launch ceremony on the topics of understanding the MICE industry and basic knowledge required of a global MICE expert. Convene In CEO Ja-young Moon gave a lecture titled "What kind of star do you want to become?" encouraging the trainees to identify the skills they should acquire to become a MICE professional. In his lecture titled "Six things MICE experts should know," Prof. Jun Heo of Dongduk Women's University gave practical advice to the trainees as to the things they need to become a MICE expert, focusing on the current status of the MICE industry.
Jin-hyeok Park, STO's MICE Bureau Team Director said, "The demand for talent in the MICE industry is increasing as the pandemic entered a resolving stage." He added, "We will foster well-prepared MICE talent by providing robust education program along with practical field experiences as on-site staff in MICE events."