[SCB NEWS] 2022 'SMA Site Inspection' achieves '100% participation satisfaction'
· 33 representatives from SMA members explore 4 MICE venues in Seoul
· 'RYSE Autograph Collection, E-Cruise, Seoul Dragon City's Sky Kingdom, Théâtre des Lumières'
· "What a unique venue! I want to host an event here."
The 'SMA Site Inspection' for the latter half, was held on Sept 1st, receiving a positive response from participating Seoul MICE Alliance (SMA) members. The SMA Site Inspection serves as a networking opportunity for SMA members to explore various SMA venues together and exchange business information.
This one-day event was attended by 33 representatives from 33 SMA members to visit 4 venues in central Seoul including RYSE Autograph Collection, E-Cruise, Seoul Dragon City's Sky Kingdom, and Théâtre des Lumières. Participants traveled the same course together and were divided into 6 groups later to facilitate closer networking.
The event began at the 'RYSE, Autograph Collection (RYSE Hotel, Mapo District),' a lifestyle design hotel, which vividly reflects the trendy atmosphere of Hongdae, home to vibrant youth culture. RYSE Hotel offers exquisitely decorated rooms and suites with modern design as well as CHARR, a new restaurant offering gourmet meals and a breathtaking panoramic view of Seoul on the rooftop (Side Note Club).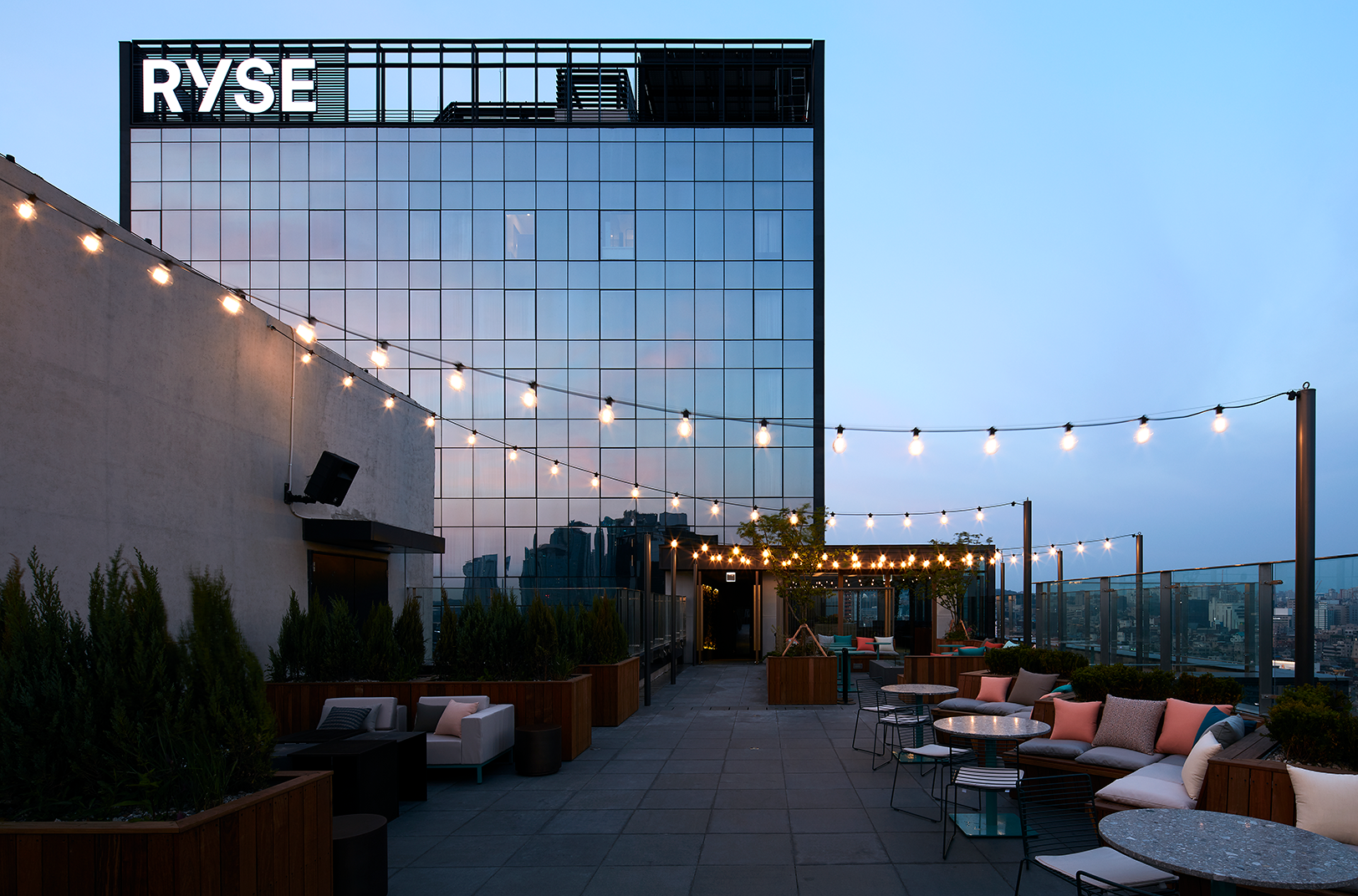 △ RYSE Autograph Collection's rooftop (provided by RYSE Autograph Collection)
The participants explored a number of areas in RYSE Hotel including CHARR, culture lounges, ballrooms, and bar lounges, while discussing the most effective event concept. Hongdae provides event organizers with a wide range of experience including the hotel filled with lights, event venues, comprehensive planning, and catering services. For those who are staying in the hotel, RYSE Hotel recommends exploring the vibrant night life and exciting attractions in the Hongdae area.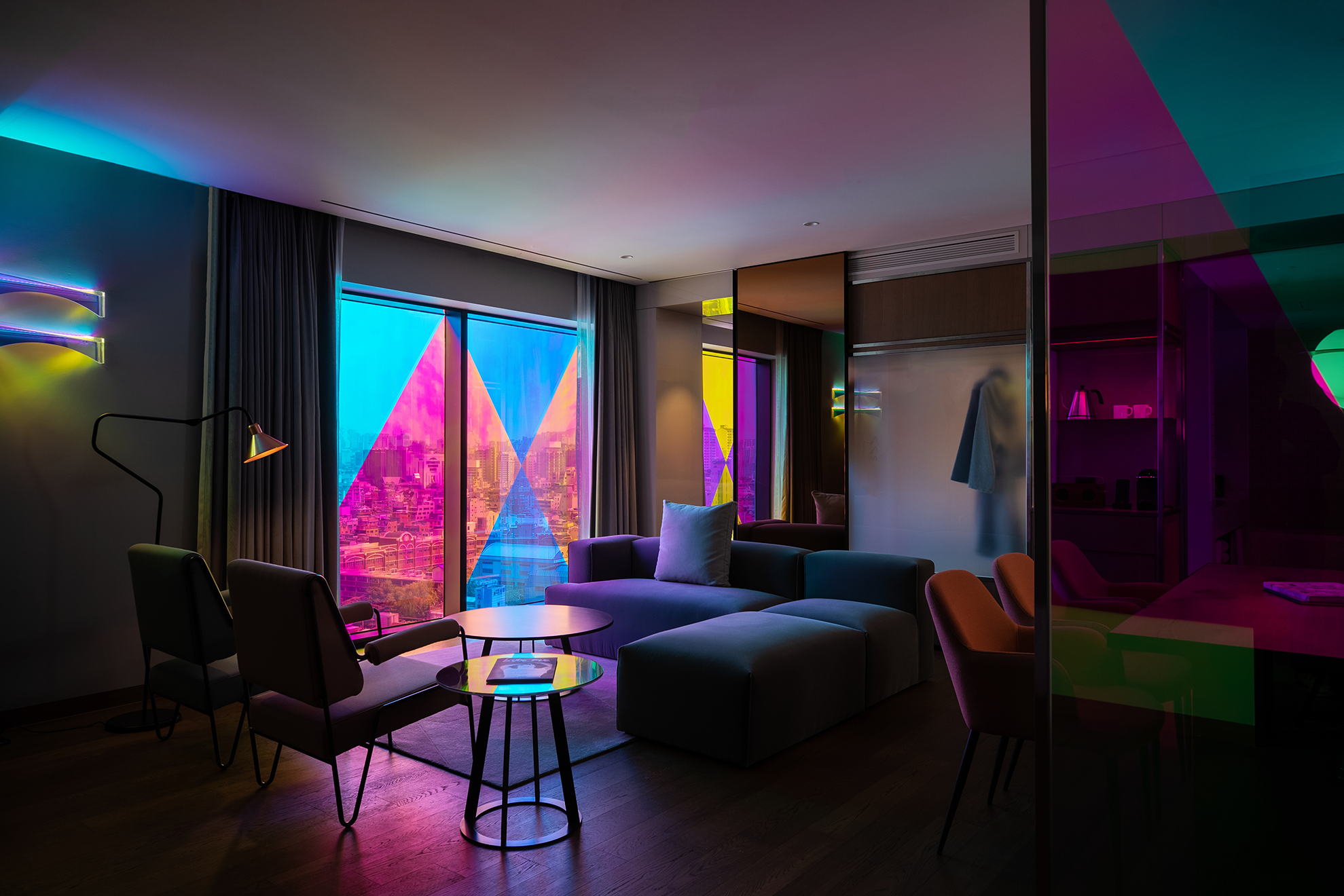 △ RYSE Autograph Collection's Artist Suite (provided by RYSE Autograph Collection)
The next stop was Hangang River Cruise Ship of 'E-Cruise (Yeongdeungpo District).' The participants boarded the Tritania cruise and enjoyed a serving of semi-buffet lunch while cruising on the Hangang River. E-Cruise offers an 80-minute cruise tour that departs from Yeouido and passes the National Assembly and Nodeul Island before returning to Yeouido. The participants had a great time, basking in the scenic views of Seoul on a sunny day. Along the way, they disembarked at Nodeulseom Island, a global art island with music and art, also one of the tourism hubs in Seoul, to take a commemorative photo.
E-Cruise operates a total of 7 docks and 2 terminals in areas including Yeouido, Ttukseom, Seonyudo, Gimpo and Incheon. It is an ideal place for a 'romantic trip' or an atmospheric feast along the Hangang River, traversing the heart of Seoul.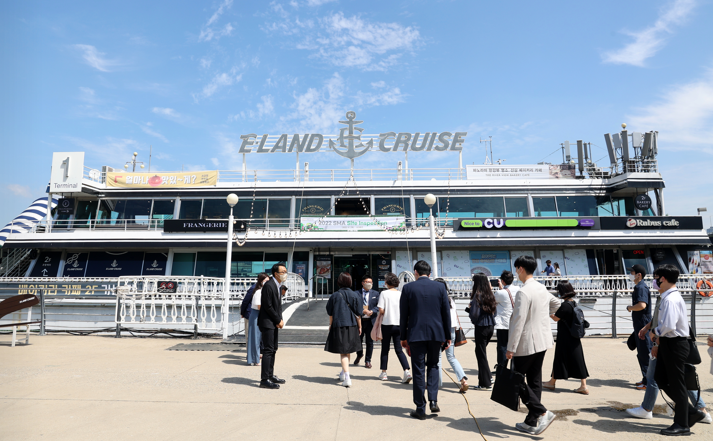 △ Participants boarding E-Cruise's 'Tritania' cruise
After returning to the E-Cruise Yeouido Dock, the participants headed to the 'Seoul Dragon City's Sky Kingdom (Yongsan District),' around 3 km from the dock. Located in the center of Seoul, Yongsan, Seoul Dragon City is the largest hotel in Asia with over 1,700 rooms and the first-ever lifestyle 'hotel-plex' in Korea. In particular, Sky Kingdom offers state-of-the-art convention facilities and entertainment venues to suit the varying needs of different events from leisure to business.
The participants explored the major MICE facilities including King's Vacation, Spy & Party Room, The Ribbon, and Sky Beach. "Dragon City is a highly interesting venue. I was looking for a unique venue and it seems to meet my expectations. I'd like to hold an event here," said a participant from PCO.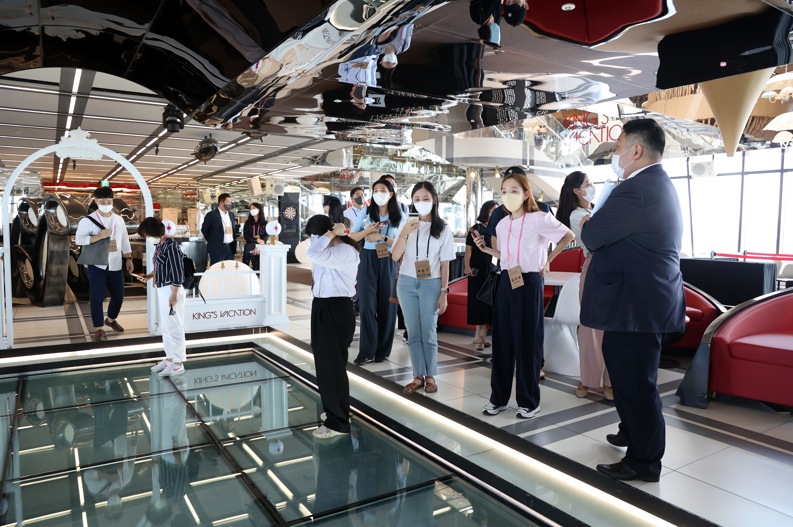 △ Participants at Sky Kingdom during the site inspection
The last leg of the tour was Théâtre des Lumières (Gwangjin-gu), which presents the epitome of media art. The participants were waiting for their turns to enter the Gustav Klimt exhibition with excitement on their faces. Théâtre des Lumières, the largest immersive theater in Seoul, is a case of cultural regeneration which transformed Grand Walkerhill Seoul Theater known for its symbolic role in Korea's performing arts into a new space for media art.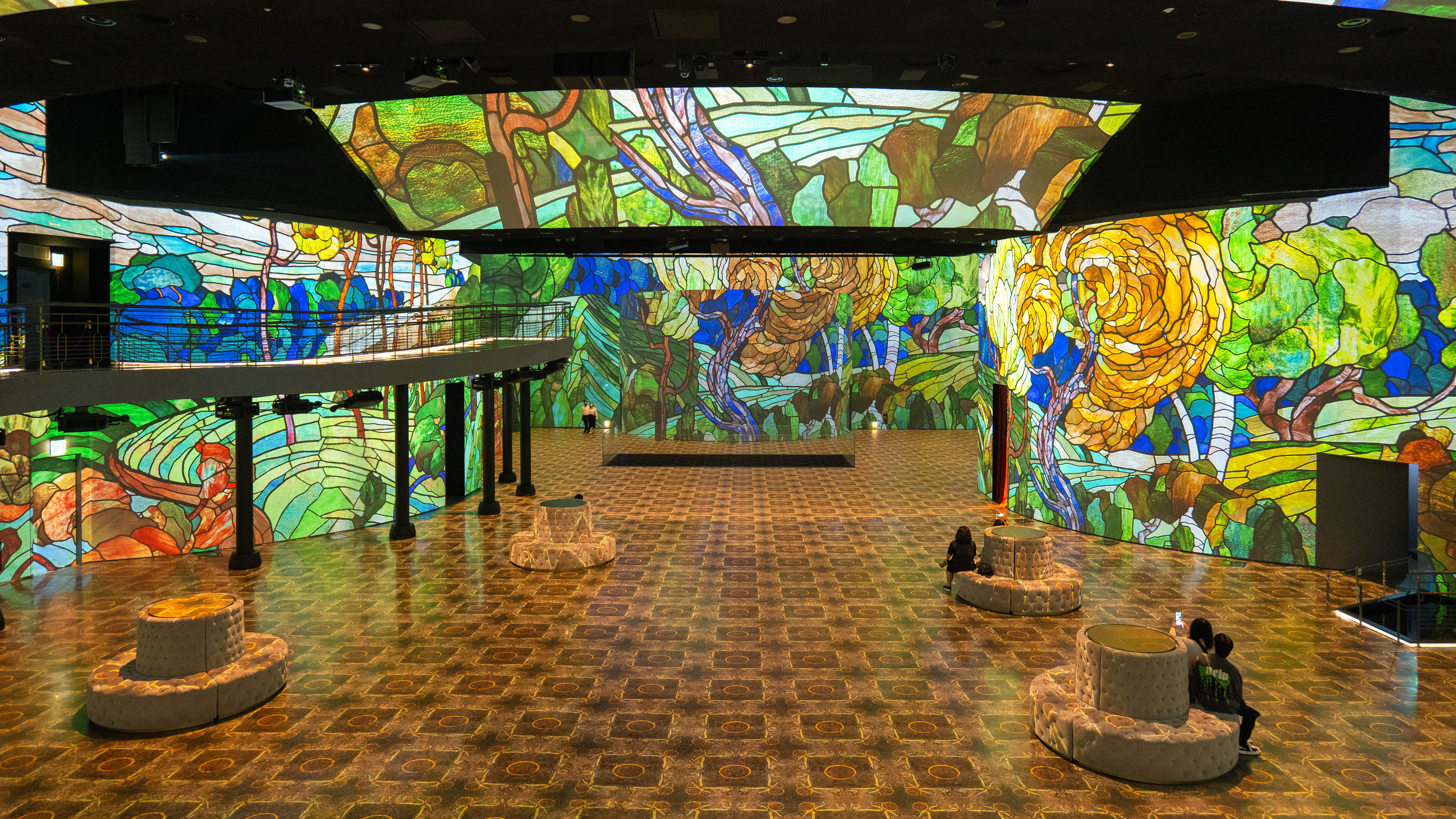 △ Exhibition at Théâtre des Lumières
HD projectors, servers, speakers, audio/video automation system, and 3D sound technologies are combined to provide visitors with a fully immersive artistic experience. Théâtre des Lumières features an overwhelming scale of 3,300 square meters and a maximum height of 21 meters, giving the visitors a deep sense of immersion for a unique artistic experience. For those who are planning a special MICE event, Théâtre des Lumières will be a great venue to host their fantastic event.
Throughout the tour, the participants took many notes and pictures of each venue space to keep records for their future events. After the event, the SMA Site Inspection received record-high scores of '100% overall satisfaction and 100% willingness to re-participate' from the participants. "As we're nearing the COVID-19 endemic stage, SMA members will plan a multitude of events that have never been seen before. STO will also do its best to provide business networking opportunities to SMA members to promote collaboration and cooperation between members to the fullest," an STO official said.