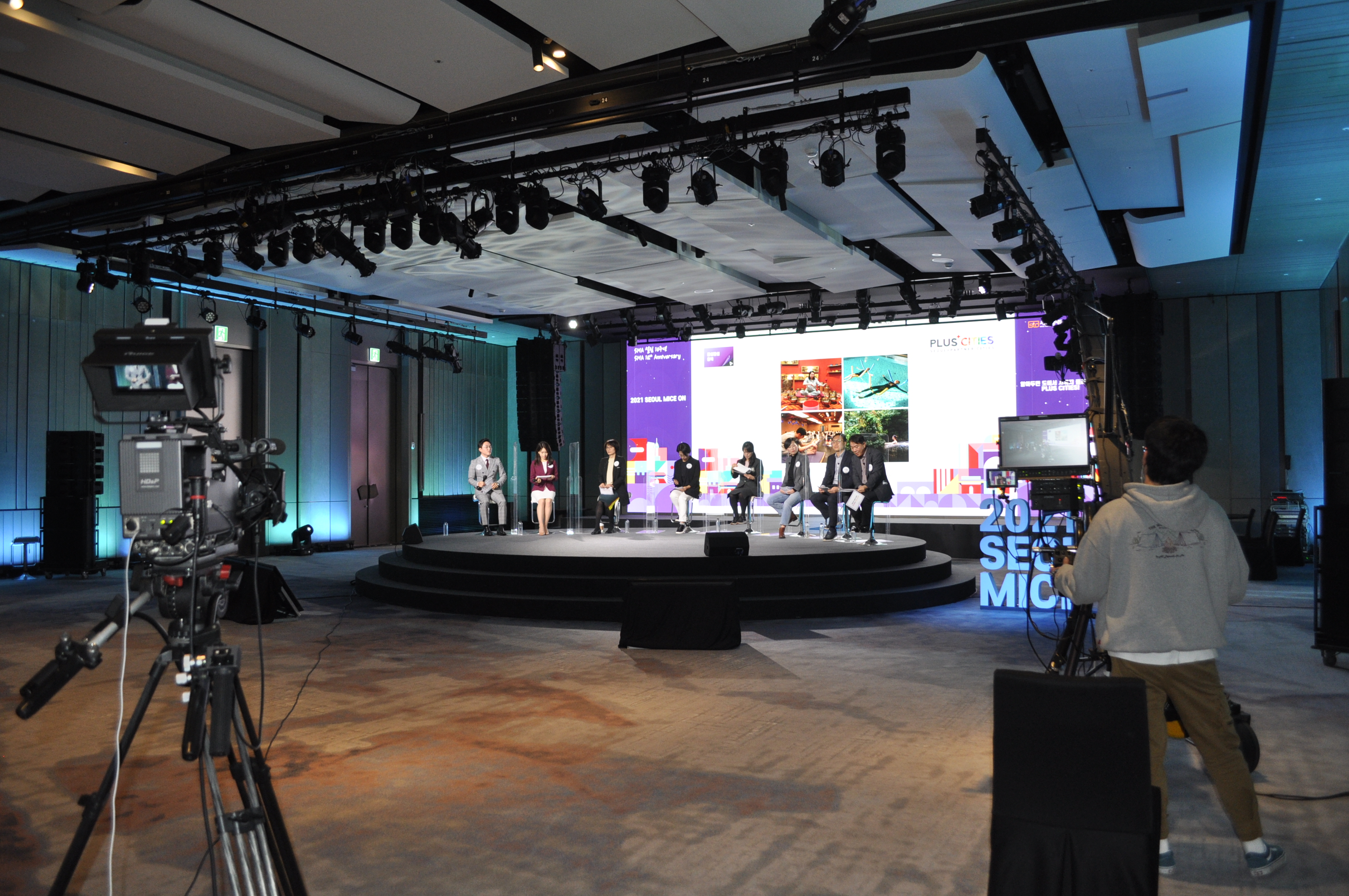 △ 2021 SEOUL MICE ON held in a hybrid format
· Copenhagen focusing on long-term gains rather than short-term losses of green transition
· Increasing demand for bleisure, 'leisure + business travel' – better to get prepared
· Collaborating with shopping platform, influencer live streaming and showcase events
· Start of global competition in hybrid events
The local and global MICE industries are now ready to bloom with growing hopes and expectations of 2023 being the year that the COVID-19 pandemic becomes endemic. There are more face-to-face meetings, and countries are opening their borders for international travelers. Endemic does not mean complete eradication of a virus, but throughout the three-year-long pandemic, people across the globe reached agreement in terms of basic principles of joint responses to the infection. Then, what are the directions that international MICE events are taking to welcome visitors from around the world? What are MICE experts and industry players expecting from the year of 2023? Here are three keywords that will lead the global MICE trends.
Green and sustainable MICE
MICE event organizers say sustainability will continuously be the key focus of the MICE sector for 2023. According to a recent global MICE survey conducted on MICE event organizers revealed that 80% of the subjects said that the industry needs transition into "sustainable MICE". To ensure sustainable MICE, MICE event planners and organizers are finding effective ways to reduce participants' carbon footprint, energy consumption and waste.
Such efforts should be supported with practical solutions. Green transition of MICE events is costly, which is why cost reduction is one of the key issues among the industry professionals. In other words, creative ideas are necessary to enable the transition.
Major global MICE event destinations are working on the sustainability transition; a prime example is Denmark's Copenhagen Sustainability Guide. Copenhagen has been successful in ensuring sustainability of the industry through systemic approach, making the city rank second in the Global Destination Sustainability (GDS) Index. The guide contains information on greenhouse gas generation during the planning and hosting of international events and precautions for event organizers. Kit Lykketoft, Convention Manager of the City of Copenhagen, said that "the MICE industry has both upsides and downsides – the upsides being the economic benefits and the downsides being carbon emissions", and added that she "hopes this guide could encourage event planners, organizers, and participants to host and join sustainable events and contribute to a sustainable growth of the MICE industry."
Conference News, a media and information hub for the UK MICE industry, conducted a social media survey which showed indicative results. The media agency posted "Sustainable Events: Play your part in shaping the future" on social media including its Twitter page and invited experts to a roundtable discussion on the survey results.
96% of the respondents said that they acknowledged that "sustainability will become an important topic soon" while 51% claimed that "the MICE industry is not working hard enough to ensure sustainability." Nevertheless, almost all respondents (96%) projected that "sustainability will shape the decision-making process in the future."
There is general agreement on how to ensure sustainability of the sector. Global MICE destinations are cutting meal options to reduce food waste, using more local ingredients, and adding more greens to the menu. They are also encouraging participants to use water bottles, biodegradable materials, electronic name tags and business cards, and EVs or public transport to the venue.
Experts say that rapid transition into sustainable MICE could incur operating costs in the short term, but failure to make such transition will most definitely lead to inevitable investment on a much larger scale, so it would be wiser to bear the cost now.
Post-pandemic travel rush – bleisure on the rise
The pandemic that went on for the past three years made international travel almost impossible, and demand for traveling overseas inevitably dropped. If the year 2023 is the year the pandemic becomes endemic, the MICE industry could benefit from an exponential growth on a scale exceeding the pre-pandemic levels. At the heart of the international travel rush is "bleisure", a combination of "business" and "leisure". In fact, bleisure, which is the practice of going on a holiday before or after a business trip, gained much attention as one of the promising areas of the tourism industry even before the pandemic.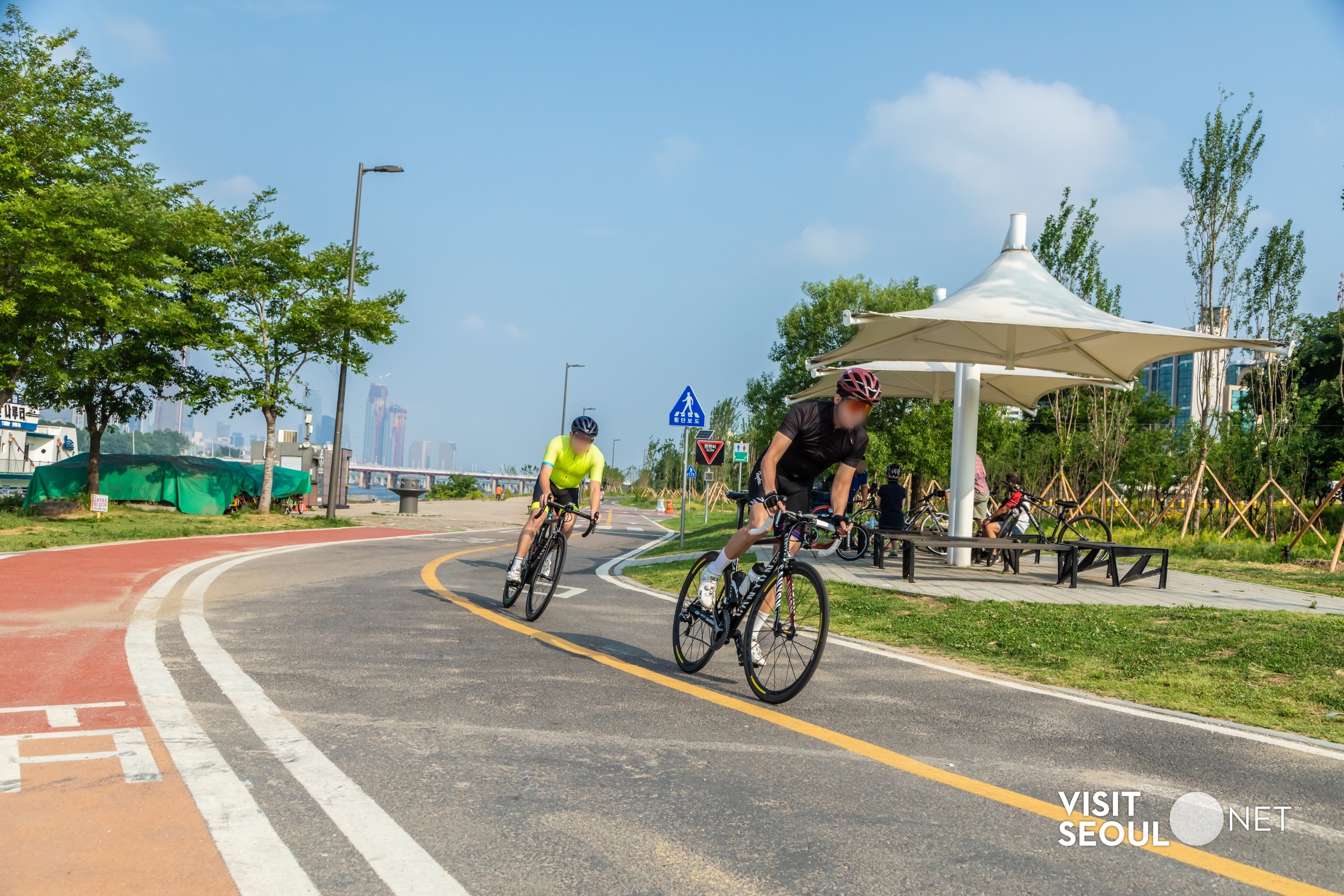 △ Bicyclists at Ichon Hangang Park
According to Cvent's recent Cvent Planner Sourcing Report, 83% of event planners expect more face-to-face events for this year than in 2019. In addition, they highlighted the importance of offering satisfactory experiences to visitors by finding unique event venues and through creative planning. It is also predicted that the number of international travelers will skyrocket as many people will be planning for a "compensation trip", to compensate for the long period of not being able to travel abroad.
There are projections that those visiting MICE destinations for business purposes will plan tours before or after their work schedule. This indicates that attendees could spend a longer time in the destination compared to pre-pandemic times. Organizers, planners, and local governments will have to rearrange transportation and accommodation options for business travelers while also designing new online tourism content that could help visitors plan for their "bleisure".
Hybrid and immersive events with more focus on face-to-face interaction
It is expected that there will be more hybrid events, held both online and offline, but with more focus on the face-to-face side of the event and immersive experiences for the attendees. According to a survey conducted by Skift conducted February last year, "the Future of the Event Industry Summit 2022", the majority of the respondents said that they would be hosting face-to-face events starting from the latter half of last year. They stated that hybrid events, enabling both online and physical interaction among participants, will not only increase attendees' interest in the event but also help them access and see videos of the event afterwards.
Livestreaming and posting videos of offline events on YouTube and other social media platforms used to be all that hybrid events could offer. In 2023, more diverse meeting solutions will be introduced to allow for a more vibrant event experience. Seoul Café Show 2022 held at COEX in November last year received many compliments for opening a new door for hybrid events.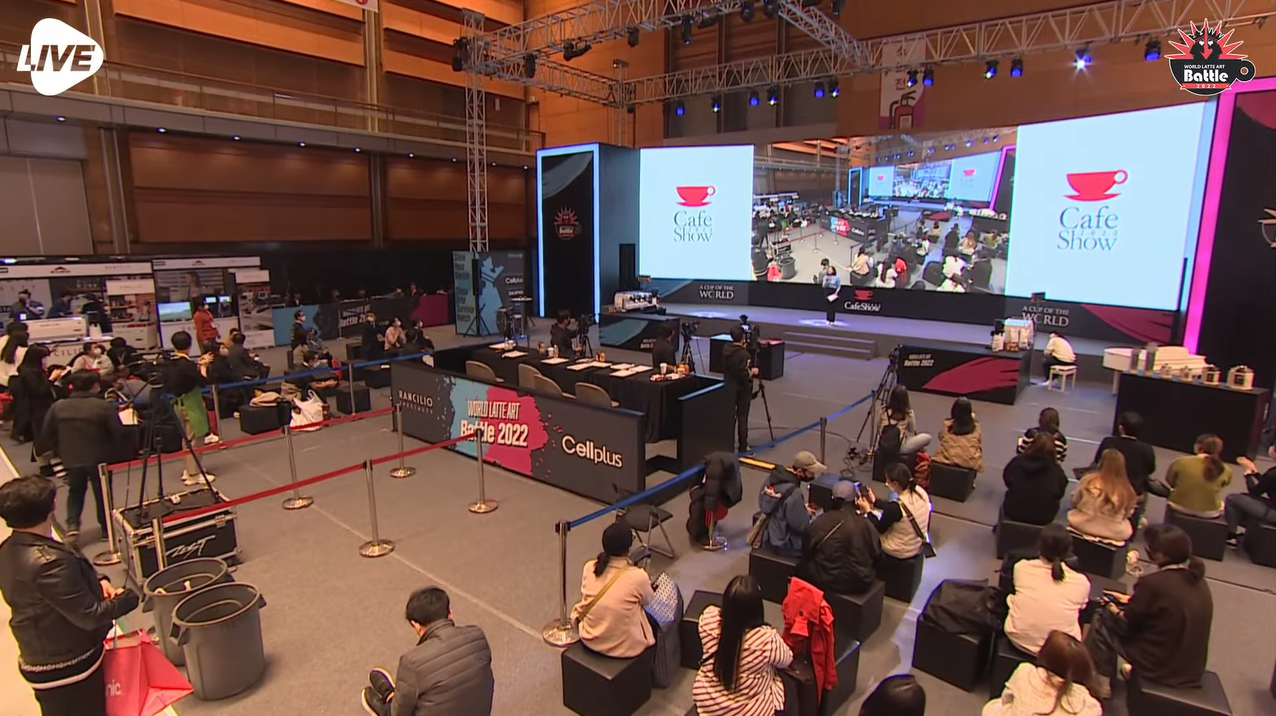 △ 'Trend Unpacked Show 2023' at Seoul Cafe Show 2022 (provided by Seoul Cafe Show's Youtube Channel)
Seoul Café Show 2022 was a huge success both online and offline with various features including Seoul Café Show-KakaoMakers Online Fair, YouTube Online Tour, a hybrid showcase named "Trend Unpacked Show 2023". The online fair, the first exhibition in Korea to partner with KakaoMakers, was a platform-affiliated event that helped SMEs and startups promote their products and brands and find new opportunities of business growth. KakaoMakers took charge of the sales of coffee-related items featured at the event including coffee, desserts, coffee machines, and over 70 coffee-related products. KakaoMakers is an online shopping platform, but four online halls were created to make participants feel like they are actually at the offline Café Show.
Seoul Café Show YouTube Online Tour, a livestreamed program where five coffee YouTubers walk the viewers through every aspect of the event is an unconventional hybrid content that offers opportunities for exhibitors and visitors to have conversations and viewers to see what is going on at the event site. Trend Unpacked Show 2023 is a hybrid showcase that presents new trends in the coffee industry. Four coffee companies gave presentations, 10 minutes each, on their products and technologies.
Experts say that with hopes for an endemic, there will be fierce competitions for creativity in the MICE sector in 2023. A great deal of original attempts with technological innovation are expected in various areas of the MICE sector including meetings, tourism, exhibitions, and events. Such a promising outlook indicates that the pace of change will be even faster than during the pandemic. Uncertainties of virus mutations still threaten people all over the world, but our experience from the pandemic will help us navigate the global MICE industry through future challenges.