Seoul MICE Alliance, growing its size "with 322 members in 10 sectors" and adding "17 new members in 2020"
Seoul Tourism Organization evaluating candidates based on their performance and future plans starting from this February.
"Strong mid-tier and small" MICE companies, driving the growth of MICE in Seoul
A notable addition of "start-ups" targeting the global market
SMA growing in size with 322 members in 10 sectors
SMA remains the largest MICE organization of public-private partnership
"Seoul geared up for an economic boost through balanced MICE business development"
17 MICE businesses including Lotte Tour, SeoulMESSE International, and Nodeul Island joined Seoul MICE Alliance (SMA) this year. With these new members, SMA continues to maintain its leadership status in the MICE industry as the largest MICE organization that brings together both public and private organizations. With 322 members across MICE sectors, SMA has enhanced its foothold for targeting the global MICE market under its slogan, "Seoul; your complete convention city".
Seoul Tourism Organization led by Lee, Jae-seong announced on 12th of this month that it recruited new members starting from February, 2020 and selected 17 candidates as new members. The 17 new members include PCO players (On-Comm, COMEXPlanS, and People & Value), travel agencies (Lotte Tour, Bareumi Tour, Sky Tour Service, and IBTS Korea), the MICE platform service provider Eventers, entertainment companies (Golden Blue Marina, Modern Han, OME Cooking lab, WeRide, and Kiwi Media Group "Sun and Moon"), and the unique venue Nodeul Island "Urban Transformer", and exhibition service providers (Global MICE Experts Group, SeoulMESSE International, and aGroup).
The new members are strong mid-tier or small MICE companies that have already entered or plan to enter the global MICE market leveraging latest technologies including AI. An official from Seoul Tourism Organization said, "The addition of new members will provide greater networking opportunities among the member businesses, which will help open a new window of opportunities for the struggling MICE businesses amid the COVID-19 outbreak."
Seoul Tourism Organization scored the candidates based on their MICE performance and future plans that were summarized in the presentations made by the applying companies. This was aimed at preventing a situation where new members may not participate actively in MICE business and networking after acquiring a membership and at promoting "qualitative growth" of SMA in the longer-term.
​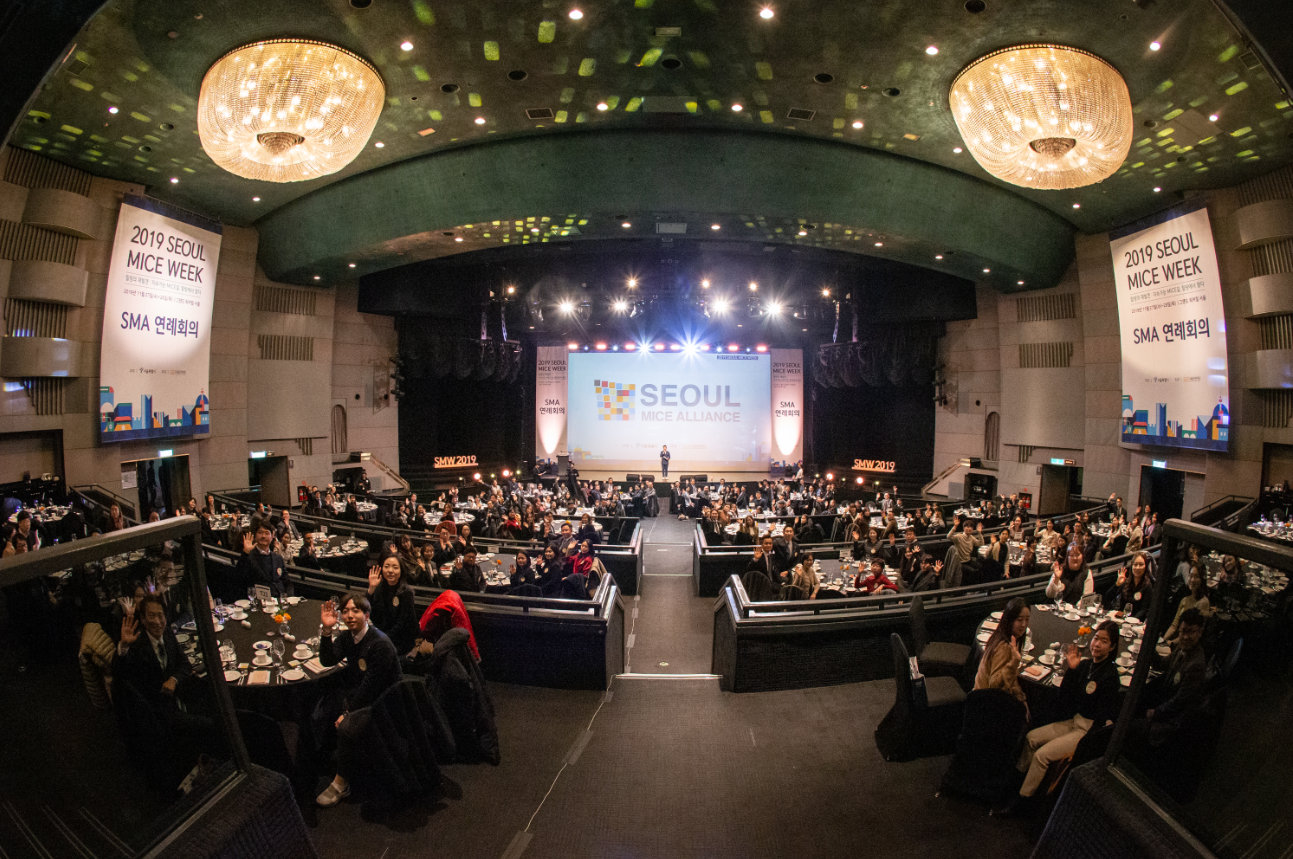 (Picture 1) In November, 2019, SMA member businesses attended the 2019 SMA conference held at Grand Walkerhill Seoul.
Among the new members are MICE start-ups such as Eventers, Modern Han and Oh Me. Eventers obtained strong reputation in the development and operation of MICE IT solutions. Modern Han has attracted attention by showcasing a traditional art platform on which cultural content is developed and distributed around the theme of the 'five senses' of Korean traditions. Oh Me grabbed attention of inbound MICE visitors with its traditional Hansik (Korean food) culture programs. These start-ups came to surface through the "Seoul Tourism Startup Cooperation Project" held in 2018 and 2019. Other new members who are travel agencies, PCOs and unique venue operators, are ready to take proactive actions to attract MICE events in Seoul.
Kim, Ji-hyun, head of the MICE Planning Team at Seoul Tourism Organization said, "We will participate in local and global MICE exhibitions and presentations along with the newly selected members and invite to Seoul foreigners who organize international conferences, corporate incentive tours and other corporate events." She added, "We will work with our members including the new ones to carry out various activities to attract more MICE events in Seoul, which includes organizing FAM tours for foreign media representatives, running joint advertisements on media outlets, and performing joint online PR and marketing activities."
SMA (Seoul MICE Alliance) is an organization of public-private partnership established by the Seoul Metropolitan Government and Seoul Tourism Organization in order to boost the MICE (Meeting, Incentive, Convention, and Exhibition) industry in Seoul.
Choi, Seong-wook, a report from MICE Industry Newspaper