[SCB News] STO hosted "SMA Networking Workshop 2020" under thorough quarantine measures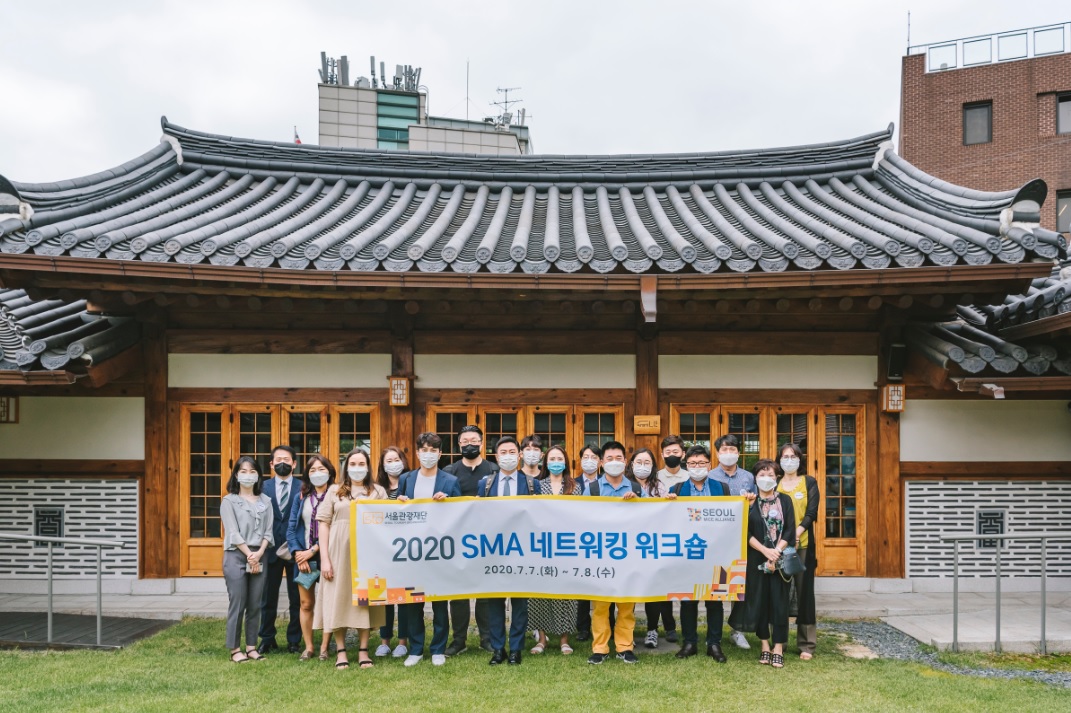 Seoul Tourism Organization (STO) hosted "SMA Networking Workshop 2020" on July 7~8 under thorough quarantine measures.
STO visited new venues and conducted team building programs along with SMA members.
"A great opportunity to bring our energy together to overcome the pandemic"
The Seoul Metropolitan Government and Seoul Tourism Organization (President: Rhee, Jae-sung) hosted "SMA Networking Workshop 2020" on July 7th and 8th under thorough quarantine measures. The workshop aimed to visit the members that have been newly added this year. As one of the safety measures, participants were divided into groups of 3 or 4, instead of making one big group, when travelling between the destinations with an aid from the companies in the Transportation category of SMA. All vehicles and destination venues were thoroughly disinfected. The participants were checked for the body temperature and a QR code-based electronic access log was created. Transparent screens were installed to separate participants during meals and seating was arranged in a zigzag manner to minimize contact among participants.
| | |
| --- | --- |
| | |
Participants visited four newly added venues in the order of "Seoul Donhwamun Traditional Theater (operating performance halls dedicated to traditional Korean music and traditional cultural experience programs)", "Oh Me (operating traditional Hansik cultural experience programs)", "Golden Blue Marina (operating Hangang River boat programs)", and "Nodeul Island (music-driven cultural complex)". At "Oh Me", they made Hangwa, traditional Korean desserts and immunity-boosting dishes wearing disposable gloves and face covers. The participants also enjoyed the craft class of lacquerware (laid with mother-of-pearl) diffusers and Hanbok-shaped natural soaps at "Modern Han". An official from Ground K that offered vehicles for the workshop said, "It was a great opportunity for SMA members from different categories to meet with others in the midst of the pandemic to share the experiences and consolidate. I felt proud as a member of SMA and I hope we will get through this pandemic together just as the old saying goes, 'A friend in need is a friend indeed.'"
In the meantime, Seoul Tourism Organization hosted "SMA Leaders Roundtable" was also on July 15 in linkage with the workshop in order to discuss how to overcome the coronavirus pandemic and prepare for the new normal in the post-pandemic era. The roundtable has been hailed by the members as an event which has contributed to the strengthening of networking among the members and has served as a forum where members had discussed how to make concerted efforts to create synergy among the SMA.
Seoul MICE Alliance (SMA) was established in July 2011 through a public-private partnership between the private sectors and Seoul Metropolitan Government and Seoul Tourism Organization with a view to fostering the MICE(Meeting, Incentive, Convention, Exhibition) industry in the city of Seoul.