Three hundred future MICE leaders joined the "Seoul MICE Global Expert Online Launching Ceremony"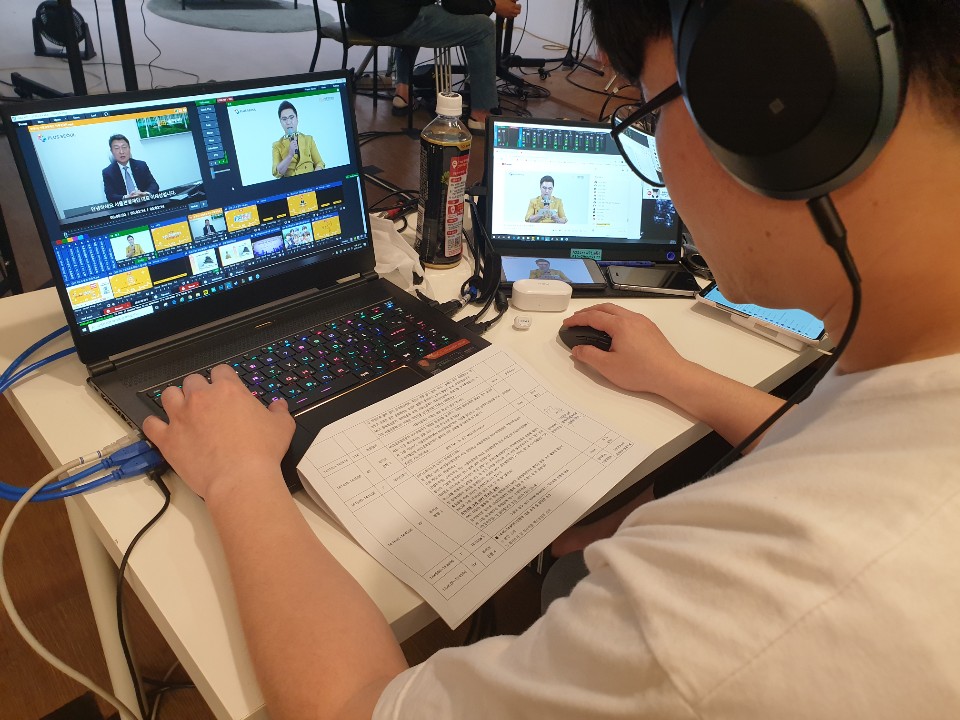 MICE talent program kicked off with the "online launching ceremony"
Seoul Tourism Organization made the event 'attend-able' for all participants
Three hundred future MICE leaders joined the "Seoul MICE Global Expert Online Launching Ceremony"
Orientation, MICE talk show and team building programs all held online
The Seoul Metropolitan Government and Seoul Tourism Organization hosted the launching ceremony for the Seoul MICE Global Expert Program virtually on May 29, 2020, aiming to help contain the spread of COVID-19 and abide by the social distancing guideline.
The online lauching ceremony kicked off with a welcome address by Rhee Jae-sung, president of Seoul Tourism Organization followed by the introduction of the annual global program by the program manager. A live talk show titled "What is MICE?" was hosted by Shin Hyun-dae, CEO of EXPORUM, the company which has been organizing Seoul International Cafe Show for multiple years now. Participants took part in various online team building activities including quiz shows such as "Golden-bell Challenge" or "MICEGNAL (MICE+SIGNAL)", socializing and networking with other participants in a virtual space.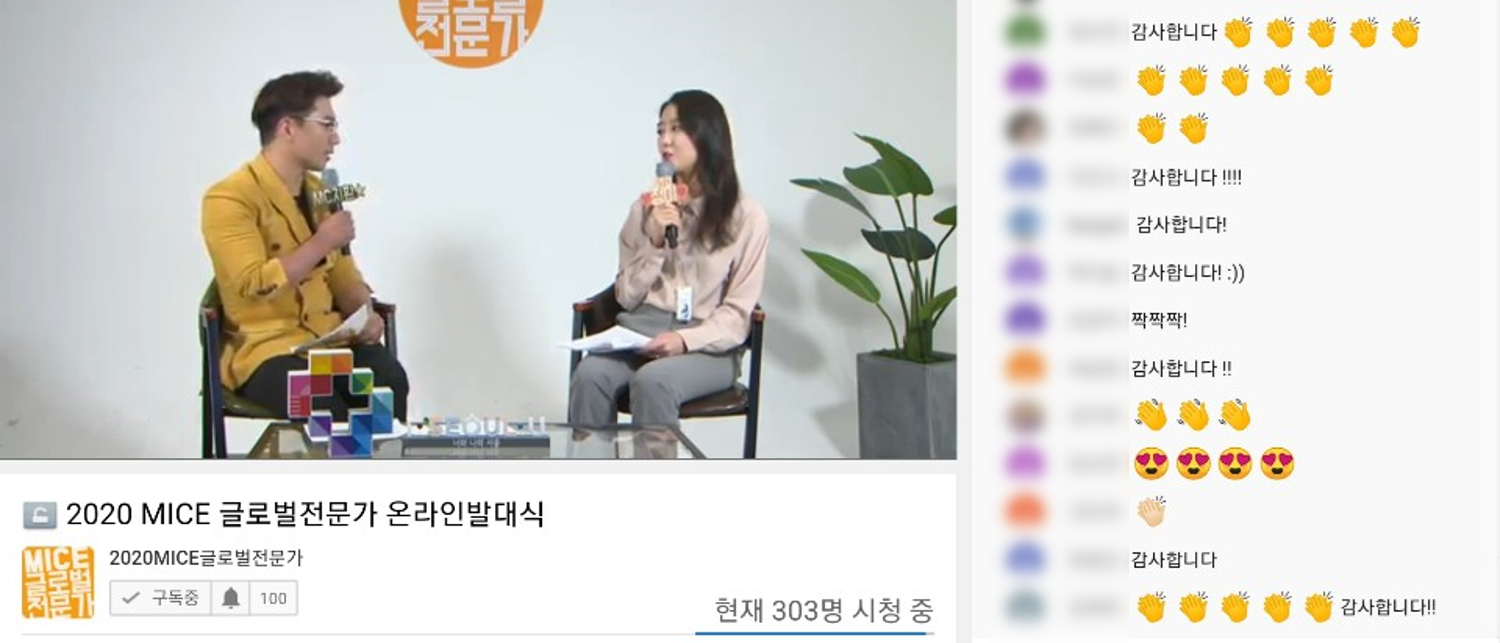 The selected three hundred MICE global experts will have an opportunity to enhance their capacity by taking customized online and offline training courses and participating in networking events until the end of November and will also work as MICE supporters at the international conferences and exhibitions held in Seoul. The supporters will be paid for their work for maximum eight hours per day.
Those selected to be the Seoul MICE promotional body will take training courses on writing articles and creating the SNS contents, the communicational skills, such as writing press releases. They will be paid based on their performance in term of coverage and other advertising activities. Participants from the Talent Bank will receive practical training on skills required to become a MICE professional and participate in recruiting consultation and mentoring events, and a job fair slated for the second half of this year, where they will receive employment matching services in the MICE industry.
Kim Eun-mi, a Director of the MICE Marketing Team at Seoul Tourism Organization said, "The coronavirus pandemic has dealt a hard blow to the MICE industry, posing many challenges for the sector. But, Seoul Tourism Organization will take initiatives in helping young adults with passion for MICE business. They will build necessary capabilities and fulfill their potential by linking education to employment. This will also aid the economy of the city by creating jobs in tourism and MICE sectors."