[Case Study] International Congress on Noise Control Engineering in hybrid format to cut off COVID-19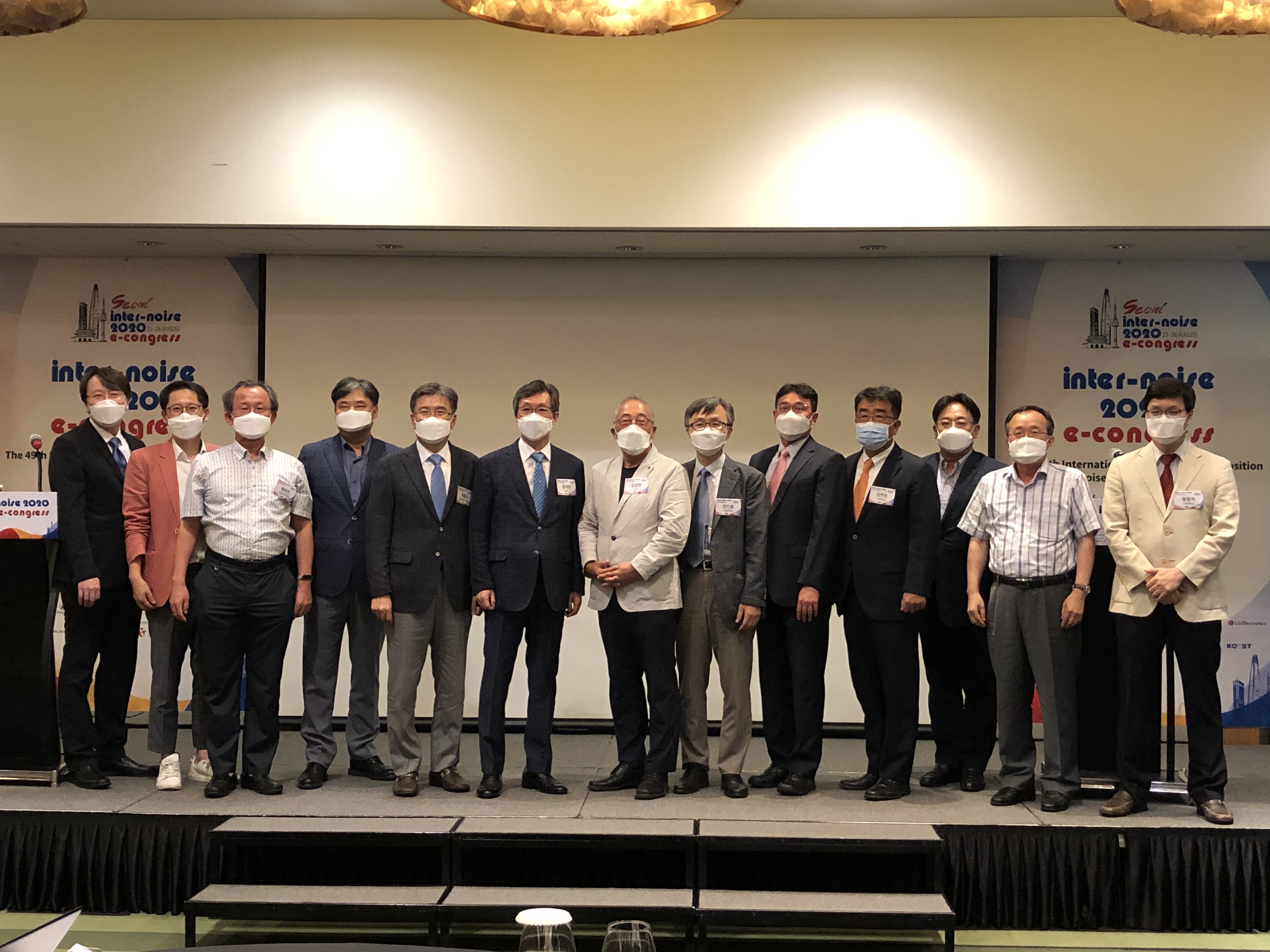 "Joint hosting" of Seoul City, STO and Korean Society for Noise and Vibration Engineering
More than 1,000 experts from 43 countries joined online and offline events
Top priority goes on the safety of attendees... blocking COVID-19
Seoul City and Seoul Tourism Organization (CEO: Jaesung Rhee) was recognized for successful hosting of the International Congress on Noise Control Engineering 2020 in a hybrid event format last month in association with The Korean Society for Noise and Vibration Engineering (President: Moonkyu Kwak). Due to the COVID-19 raging on from late last year, events across the world are either cancelled, or postponed one after another and some of them are to be replaced by "hybrid events", which combine online elements with on-site in-person events. They are a new way of putting up an event where the limited number of organizers arrange in-person events while other international attendees join in remotely through online mediums. These hybrid events, widely used as an ultimate way to organize international conferences, are increasingly held in Seoul these days.
International Congress on Noise Control Engineering has a well-known conference in the noise control engineering field, which earned its nickname the Olympics of the field. As its prestige and scale draws high number of international participants, as high as 700, thorough arrangements were required for the first ever hybrid format of the conference. With high expectations from many to live up to its slogan: "your complete convention city" in the background, Seoul successfully hosted taking a sophisticated control on online events from the important base in InterContinental Seoul Coex and also managing strict safety measures for the offline event.
An official at STO mentioned, "we dedicated our efforts to meet the expectations of global experts for their high standards, but once the Congress proves to be a success afterwards, which we strongly believe it will be, Seoul will surely solidify its image as an IT powerhouse at the global level." STO also took the current climate around the pandemic into account and closely consulted with the Society Secretariat about the safety measures for offline event. In compliance with Level 2 Social Distancing Rules, it moved all academic and exhibition elements online apart from in-person events. This move was aimed to put safety of the attendees and Seoul residents before anything else. The in-person event was carried out in strict compliance with virus control measures, particularly observe "ban on a MICE meeting with more than 50 in-door attendees and 100 outdoor attendees", and the number of registered attendees was also dramatically cut not to exceed 30.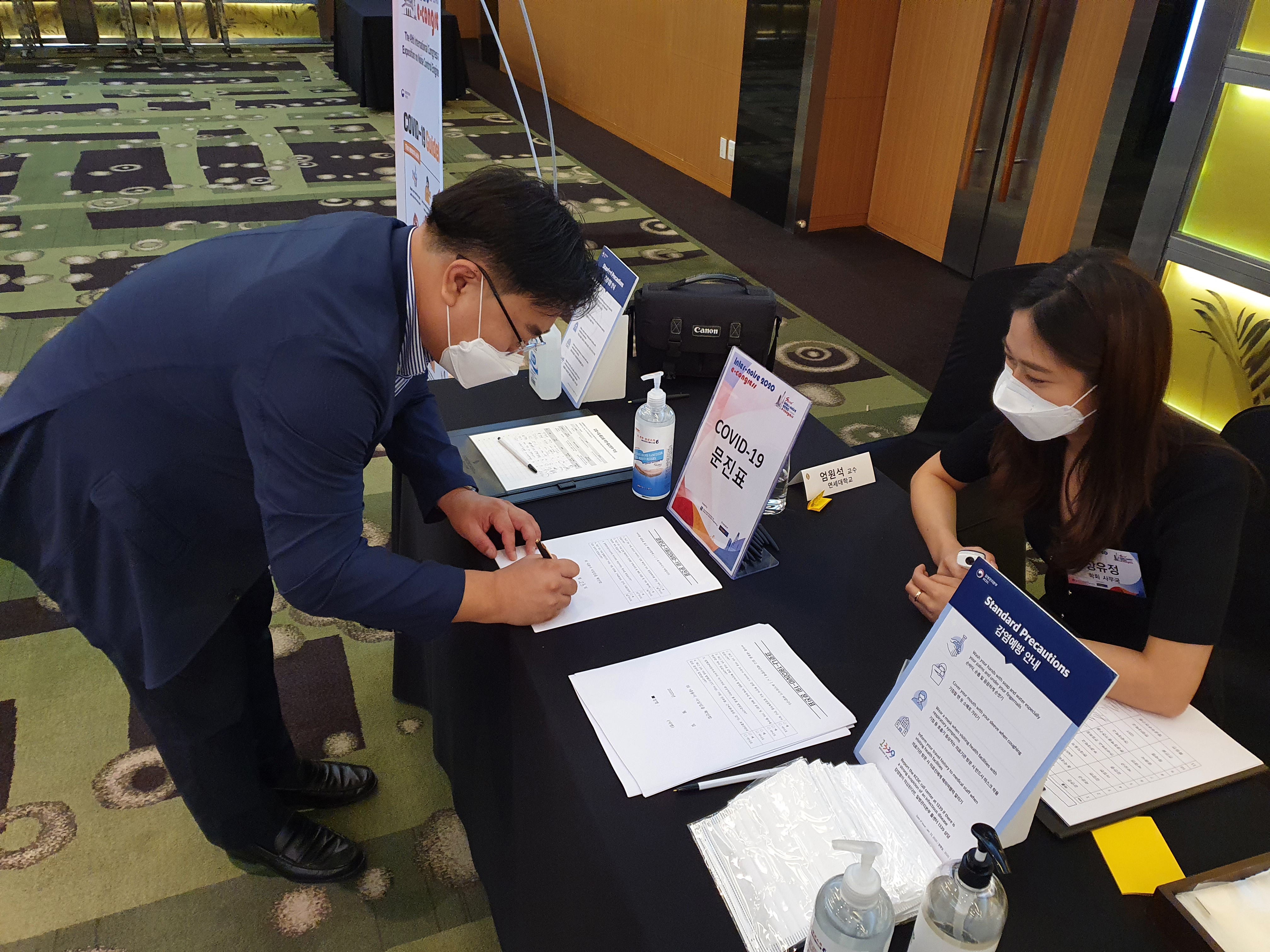 <STO's Support Process for the International Congress on Noise Control Engineering 2020>
In 2017, Seoul Tourism Organization ensured the Korean Society for Noise and Vibration Engineering win the bid to host the Congress with customized support, including a bidding strategy consulting and preparing a proposal, presentations, endorsement letters and more. Since then, the organization has made various arrangements for the Congress, providing support for the promotional activities at the 2019 Congress held in Madrid and for the site-inspection trips of board members based overseas.
At hosting stage, it implemented the customized strategy aimed at organizing a hybrid international conference for both online and offline venues. For online events, it provided additional subvention to cover expenses such as online conference system set up, content creation, etc.
The organization also made thorough arrangements for in-person events. With a focus on "safety", it carried out venue disinfection procedures and provided sanitary items such as face masks and hand sanitizers.
"654" research papers submitted... proving to have more intensive engagement than previous in-person events
This year's Congress was divided into 18 academic sessions under the theme "Advances in Noise and Vibration Control Technology". A total of 654 research papers were submitted, outnumbering submissions for previous in-person events. Great enthusiasm was observed throughout the Congress this year. The online lectures, in particular, focused on delivering a sense of liveliness by delivering precise amount of live sessions. Various products of the field were showcased at online exhibitions, providing a new business opportunity and a variety of things to see for online participants and businesses.
Among the many prepared by the organizers, Seoul Virtual Promotional Booth set up in 3D virtual space particularly caught eyes of the participants. It presented different PR materials ranging from Seoul's tourism, MICE infrastructure, and interesting cultural experience with Hangul (Korean alphabet) and more. Oversea participants were exposed to multiple facets of the host city, Seoul, from the place of their comfort.
STO's director of MICE Marketing Team, Eun-mi Kim said "we were able to have success in hosting the International Congress on Noise Control Engineering 2020 based on the newly revised PLUS SEOUL support program implementing Seoul's innovative initiative to support the MICE Industry during and after the pandemic. Based on MICE support measures that are in line with new normal and innovation, we will create Seoul's unique MICE models in coordination with the local MICE industry to upgrade the city's standing on the global stage".