SEOUL MICE ON, the new name of SEOUL MICE WEEK, kick-started with the theme of "MICE Industry in the COVID-19 Era"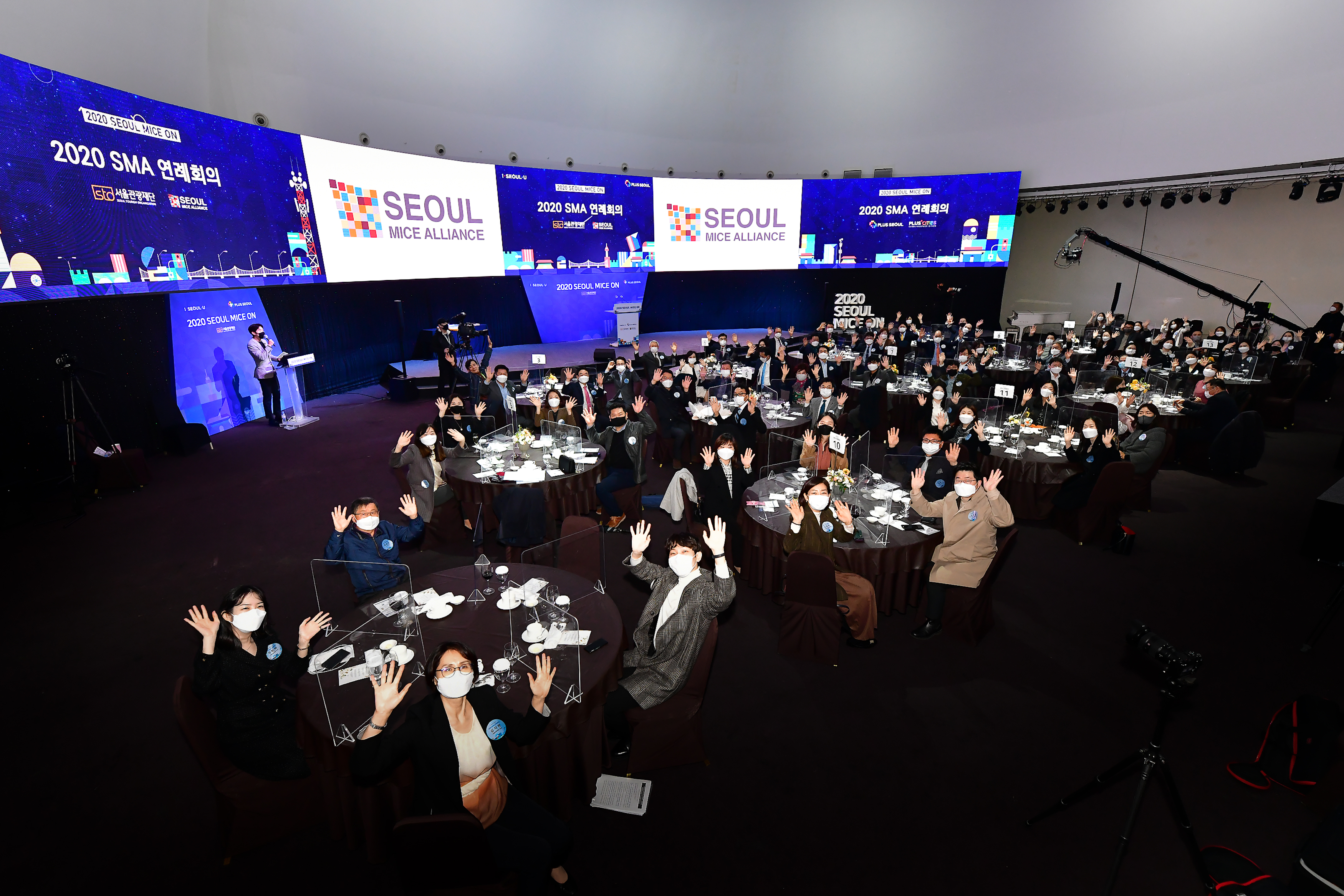 2020 SEOUL 'MICE ON'
The SEOUL MICE ON, which used to be the annual MICE industry festival SEOUL MICE WEEK, was held by Seoul Tourism Organization and Seoul metropolitan government on November 19th at the Floating Island Convention Center. It was also live streamed on Seoul Tourism Organization's Youtube channel (www.youtube.com/c/stotv). SEOUL MICE ON delivers a message of "Keeping MICE ON your mind and moving MICE ON together" for the sustainable MICE industry of Seoul.
Under the topic of "Exploring ways for the MICE industry to move forward in the COVID-19 era," an array insights and opinions of experts and participants were shared to understand the current global health crisis and go through this challenge with collective wisdom. Seoul MICE Talk-concert presented a great opportunity to watch the experts from different fields exchange their opinions on the prospective directions of MICE industry whether global or local.
The first speaker was Mr. Hong Dae-Sun, the CEO of Global Institute for Strategy and Policy. Mr. Hong presented four key strategic agendas with supporting case studies based on the potential growth in national economy through boosting MICE industry in a holistic approach. The second speech, "The Role of Space in the MICE Industry," was delivered by Ms. Lee Gyeong-mi, the author of We Sell the Preference to share her opinions on the changed role of space driven by the pandemic and its impact on the MICE industry. It was centered around offline events presenting examples of spaces which have given special experience to the visitors. The last speaker was an IT journalist, Gu Bon-gwon from The Hankyoreh, one of the major Korean newspaper. He made a presentation on the "Challenges in Contactless AI Society and MICE Industry", elaborating on the critical points for the industry to find a breakthrough in the midst of transition to AI automation and zero-contact society.
There were some sessions to introduce additional works of Seoul Tourism Organization in supporting the local MICE industry; "PLUS CITIES: Plus Experience" introducing MICE infrastructure and tourism programs of Seoul's partner cities, "MICE Business Management Seminar" providing educational advices on tax, labor and legal affairs and Seoul MICE Alliance (SMA) Annual Meeting.
"This year, we have adopted a virtual meeting session to invite local citizens who are interested in MICE industry and stakeholders. We believe that through this the SEOUL MICE ON has created a collective culture searching for possible solutions to revitalize Seoul's MICE industry together. We look forward to seeing the positive effect to the MICE in the near future coming from the talks and discussions produced from SEOUL MICE ON today," said one of staff members of Seoul Tourism Organization.
Seoul Tourism Organization is already showing how it appreciates partnership through operating works around SMA, which is a MICE private-public partnership established in June 2011 by Seoul city government and Seoul Tourism Organization with view to nurture Seoul's MICE industry. Joined by 300 companies from 10 sub-sectors, including convention centers, hotels, PCOs and travel agencies, the alliance is promoting joint cooperative projects in order to host MICE events. Also, it extends to the partner cities through the PLUS CITIES, a new experience content program launched by Seoul city government in partnership with Gwangju and Gangwon provinces.