[SCB News] Successful Online Promotional Event and Live Commerce Organized Together with the Industry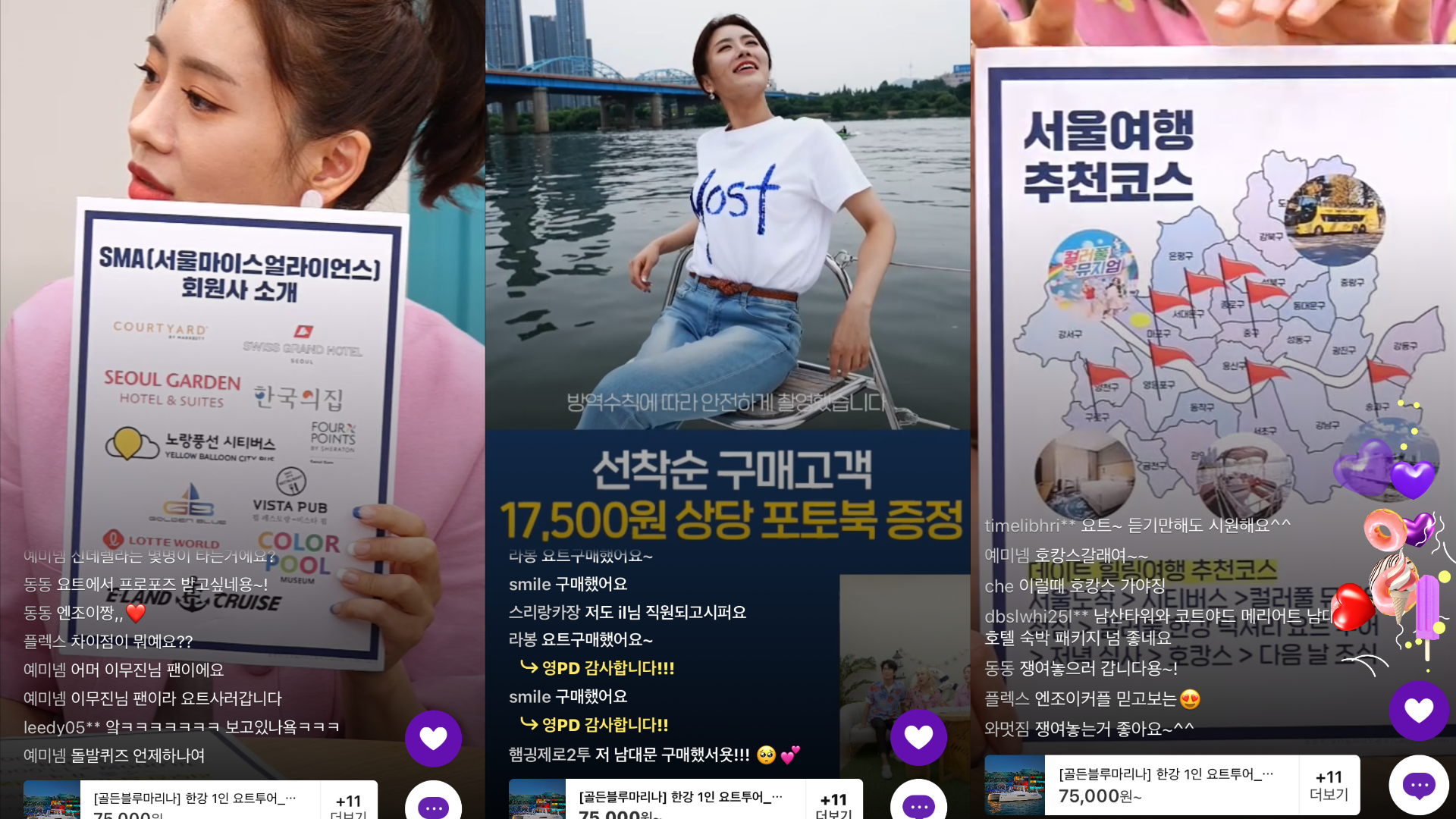 The Seoul Tourism Organization hosted 'STO Online Promotional Event' to give a boost and help the MICE industry to overcome the difficulties caused by the COVID-19 pandemic. The event finished successfully with the full support of Seoul citizens. The event's purpose was to revitalize the MICE industry by introducing and encouraging sales of various MICE products, such as Seoul Unique Venue, hotels, and entertainment.
Data proves the success of this event. Two D-1 teaser trailers released via Seoul Tourism Organization's official YouTube channel brought record-high 20,000 views to the channel. The English version of the trailer for the overseas market also received a great deal of attention, with a total of 35,000 views on Seoul Convention Bureau's Instagram and Facebook. An official from Seoul Tourism Organization said, "The enthusiasm about this event was palpable at home and abroad."
This online event was held on CJ OnStyle for a week from July 7th to 14th. For the first time, 13 companies in different fields of the Seoul MICE industry jointly took part in the opportunity to domestically market MICE products and services, which used to be focused on international buyers. It was also achance to show the superb infrastructure of Seoul's MICE industry. 13 participating companies belong to Seoul MICE Alliance (SMA) in four different categories - Unique Venue, Entertainment, Transportation, and Hotel sections.They repackaged high-quality MICE products and services that used to be offered for business travelers from abroad as summer holiday packages for local travelers or residents of Seoul.
Special live broadcast co-hosted with influencers was aired on July 9th and recorded an accumulated 7,600 views over its one-hour program, 100 orders, and 23,000 likes, making a significant contribution to the event's 10 million sales. It was a first in Korea that players across the MICE industry collaborated on an online event and live commerce broadcast. From the outset ofthe live broadcast, the show host and influencers started the live broadcast by talking about the purpose of the event and introduced the SMA members, Seoul's key players in the industry. Subsequently, MICE products put together by SMA members were presented as safe and luxurious summer holiday offerings for Seoulites. 'Golden Blue Marina', a luxury yacht package, was the flagship product. The show host featured this product live on the yacht, enjoying the Hangang river's view in a private environment. That met the needs for safe and luxurious summer holidays well and made the highest sales in its one-hour live show.
A series of Seoul tour courses were also presented: 'Yellow Balloon City Bus' that takes you all over Seoul, Korean traditional set meal at Korea House, Lotte World and Colorpool Museum the hot places for 'instagramable' images, riding E-land Cruise against the background of Seoul's night scene to arrive atthe 'Floating Island' to enjoy dinner, and 'N Seoul Tower' observatory deck to go along with the night's stay at Courtyard by Marriott Seoul Namdaemun, taking vacation within the city at Courtyard by Marriott Seoul Times Square, Seoul Garden Hotel, Four Points by Sheraton Seoul Guro, and Swiss Grand Hotel.
The live broadcast of fun contents nicely amalgamated all participating companies' characteristics and was well-received by citizens, who pushed 23,000 Likes. 7,000 viewers participated in three real-time comment events: 'Answer the Quiz and Win the Hangang river Restaurant Voucher' and one'CJ OnStyle Bonus Credits for Your Purchase.' The quiz asked what SMA stood for and how many companies offered their products on the online event inwhich the viewers were asked to leave a comment with the answer to thequestions. For the people who left the purchase proof entered a draw when leaving a comment with the name of the product they bought.
Some selected among those participants received vouchers of Chavit Cuisine, a beautiful restaurant by the river. Seoul Tourism Organization's MICE planning team director Jihyun Kim remarked, "The MICE industry is faced with an unprecedented crisis from the COVID-19 pandemic. We will continue to support the Seoul MICE industry's recovery and promotion toward local residents, reflecting the latest non-face-to-face marketing trend like this online promotional event."
​