[MICE Trend] Is "wellness" an effective strategy to relieve stress from COVID-19?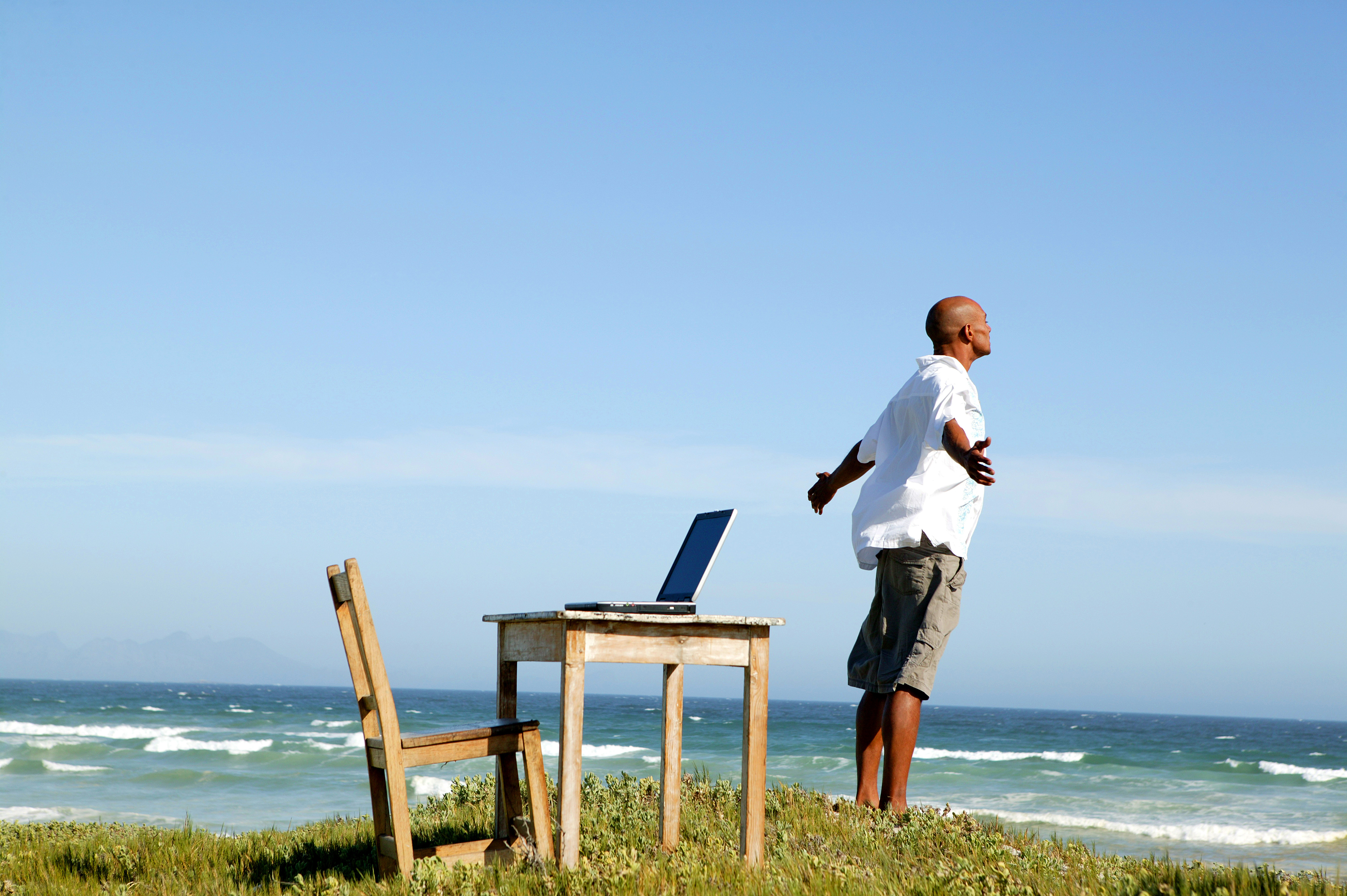 Professor Choi, Hee-jeong of CHA Medical School presented "Stress Relief and Management Strategy for PCOs".
During the two-year-long pandemic, "psychological quarantine" became increasingly important What we need now is "healing and relaxation".
People should accept changes in daily life and engage in hobbies and leisure activities.
"Wellness life" includes taking a deep breath and walking properly. / The wellness industry is ·expected to boost in the post-pandemic era.
"Mentaldemic", a newly coined word that combines "mental" and "pandemic", refers to a phenomenon in which emotional shock from social and economic losses caused by COVID-19 and subsequent feelings of depression spread like a contagious disease throughout society. COVID-19 has upended the daily life of people around the world and has wreaked great economic and social havoc. Just as we entered the "living with the coronavirus" era (gradual return to normal) thanks to prompt vaccine supply, yet another variant emerged, causing spikes in infections.
Our daily life and the economy seem to be falling into a deeper trap. Recovery appears distant and people are feeling helpless. According to one survey, 7 out of 10 adults experienced the so-called "coronavirus blue (depression)". Respondents cited "lethargy in daily life", "depression and isolation from lack of social relationships", and "depression and anxiety caused by declining income" as reasons for experiencing coronavirus blue. Experts say that many people are even experiencing the so-called "coronavirus red", impulsive and unwarranted anger coupled with tantrums and insomnia, in the midst of the endless war against the coronavirus.
How can we deal with continuous stress caused by the pandemic? Professor Choi, Hee-jeong at the Graduate School of Integrated Medicine at CHA Medical School introduced a meaningful solution in her recent presentation titled "Stress Relief and Management Strategy for PCOs" at a PCO training session hosted by the Seoul Tourism Organization. The keyword of her presentation was "wellness". Wellness refers to a series of activities designed to promote a balance of mental, physical and social health. In the tourism sector, the concept of "wellness tourism" was introduced before the outbreak of the COVID-19 pandemic. Wellness programs that help people interact with nature and lead a healthy life were developed and put into operation. They commonly include activities like forest bathing, yoga, meditation, and spa. In recent days, wellness merged with the latest trends popular among the younger generation such as "sohwaghaeng (small but certain happiness)", "YOLO (You only live once)" and "work-life balance" to become widespread and better known as "healing and relaxation".
Professor Choi emphasized that managing one's mental health – what she calls "psychological quarantine" - is as important as following basic quarantine and hygiene guidelines such as washing hands frequently and keeping a mask on in crowded places. First of all, people should check whether their mental health has deteriorated due to the stress from the pandemic. More specifically, they need to see if they often feel exhausted or depressed without any particular reasons and if such mental state lasts for more than two weeks. Professor Choi said, in order to maintain their mental health based on the concept of "wellness" people should do the following: accept changes in daily life; maintain mental health and boost one's immune system by keeping a healthy lifestyle and daily routines; engage in hobbies or leisure activities; exercise regularly (walking, etc.); focus on compliance with social distancing and hygiene rules instead of worrying excessively about being infected. People can also get help such as guidance on mental stabilization techniques through various channels including the National Center of Disaster and Trauma (nct.go.kr), Mental Health Roadmap (a mobile app), and mobile medical vehicles dedicated to counseling and psychological treatment.
Psychological quarantine proposed by Professor Choi is largely rooted in the notion of wellness. She believes people will be able to overcome the feelings of depression caused by the pandemic by pursuing "wellness life". She suggested that people boost their respiratory and immune systems by taking a deep breath (to lower heart rate and increase oxygen supply), walking and standing properly, receiving aromatherapy and herbal therapy suitable for their condition, and turning their physiological and psychological mechanisms into positive modes through memory enhancement and arousal effect.
Professor Choi served as an advisor to many large corporations and organizations, home and abroad, and is now heading up the Life Center Chaum. She is a member of the wellness tourist attraction selection committee of the Ministry of Culture, Sports and Tourism and an advisory member for marine healing centers run by the Ministry of Oceans and Fisheries. She has served on advisory boards at numerous large corporations and has given more than 100 lectures on wellness. She also served as a consultant and advisor to wellness centers in China, Japan, and Hungary and has experienced the entire aspects of the wellness industry from opening and renewal of a wellness center to human resource training and to research.
"Wellness tourism" advancing into the government-fostered industry
"four themes" of oriental medicine, healing and meditation, beauty and spa, nature and forest healing
If people can overcome coronavirus-caused depression through "wellness life" proposed by Professor Choi, wouldn't "wellness tourism" be in the spotlight in the post-pandemic era as it has taken the road to industrialization early on? What is the share of wellness tourism in MICE industry, domestically and globally and what is its outlook? According to the results of a study by the Global Wellness Institute recently cited by the Korean Convergence Society, wellness tourism posted USD 639.4 billion in annual revenue globally in 2017 (about KRW 753 trillion), with an average annual growth rate of 7.5%. The Korean wellness tourism market is about USD 7.2 billion in annual revenue (about KRW 8.5 trillion with 19.6 million cases), ranking 16th in the world.
The central and local governments have fostered wellness tourism as one of high value-added industries, providing continuous support. In May 2017, the Ministry of Culture, Sports and Tourism selected "25 wellness tourism" themes and have continued to extend support including the launch of a consultative body for wellness tourism. The government-led wellness tourism initiative goes beyond the realm of treatment-oriented medical tourism and pursues "health and healing" as key pillars. It is largely categorized into oriental medicine, healing and meditation, beauty and spa, and nature and forest healing. This year, nine tourist spots were selected as "safe and contactless places" that can be visited during the pandemic, which include Suncheon Bay National Garden and Suncheon Bay Wetland. As a result, the number of Korea's wellness tourist destinations selected by the government more than doubled to 51 from 2017.
Celebrating the fifth year of the wellness tourism initiative this year, the Ministry of Culture, Sports and Tourism hosted the "First Korea Wellness Tourism Festa" from November 6 to 28 in several locations throughout the country under the theme of "Travel Becomes Healing", contributing to the growth of wellness tourism. It is tantamount to the declaration that the Ministry will lead wellness tourism as a key sector in the tourism industry to boost people's health and revitalize local economies.
Upon selecting "Korea's best wellness tourist destinations" in April, Kim, Gwan-mi, head of the medical wellness team at the Korea Tourism Organization said, "The global wellness tourism industry is expected to grow continuously to reach $1.2 trillion by 2027 due to renewed interest in health after the outbreak of COVID-19." She emphasized, "The Korea Tourism Organization plans to expand wellness tourism by understanding and improving the level of readiness of the selected spots as tourist destinations, developing tour products around them and advertising them at home and abroad. We will also run a survey throughout the country to take stock of wellness tourism content in Korea and provide consulting service to unselected destinations."
The Seoul Tourism Organization (STO) is also spurring the revitalization of wellness tourism by announcing the "70 Seoul-style wellness tourist destinations" at the end of last year. Unlike the Ministry of Culture, Sports and Tourism, the STO categorized the selected destinations into five groups that represent the cross-cutting themes of "Healing in the City" and "Urban Wellness": healing and meditation; beauty and spa; well-being food; fitness and yoga; and nature and forest healing.
Psychological counseling is also available at the Seoul Tourism and MICE Business Support Center, opened in June 2019 by the STO. The center is running a program where two expert members help tourism and MICE professionals maintain their mental health and promote organizational communication. The STO has been providing tourism and MICE companies in Seoul with free professional consultation and tailored consulting services in human resources, labor, accounting, tax, management and legal service. It has recently added psychological counseling to those services as more businesses are affected by the spread of coronavirus-related depression among their employees.
Mental health and wellness was one of the topics covered on the first day of the "IBTM World", a MICE exhibition held in Barcelona, ​​Spain. MICE businesses have been paying close attention to the mental health of their employees. Furthermore, many art museums at home and abroad, such as the Museum of Modern Art in New York, the Metropolitan Museum of Art, and the Tate Modern in London, are also actively promoting wellness programs such as yoga and meditation. Kukje Gallery (K1) in Samcheong-dong, Seoul, which was refurbished last year, also created a new space called "Wellness K" where visitors can share art inspirations and relax their mind and body.
Wellness is likely to become a key driver for the MICE industry in charting a new course for the post-pandemic era. People wouldn't mind a trip to the woods or within the city as long as they can heal your mind and body exhausted from the pandemic. An official from the STO said, "In the new year, we hope that the wind of wellness will spread as quickly and widely as the coronavirus and completely eradicate the virus so that people can regain their physical and mental health."