[SMA Insider] Year-end Relay Interview 2 "SMA making a breakthrough by in-person networking" Interview_ US Travel, E-Cruise
· Amid the pandemic and in-person meeting restrictions, SMA programs offered "golden opportunities"
· Various networking events arranged for MICE companies as well
Continuing from Year-end Relay Interview I>>
During the pandemic, the MICE industry suffered from restrictions of face-to-face meetings both at home and abroad. The Seoul Tourism Organization (STO) provided the Seoul MICE Alliance (SMA) networking program to promote win-win growth among industries and conducted joint marketing program with SMA members at offline overseas MICE exhibitions. It was a welcomed opportunity for companies as these were in-person business meetings complying with quarantine guidelines. Since SMA members had just passed the most difficult time, they did not miss such opportunity.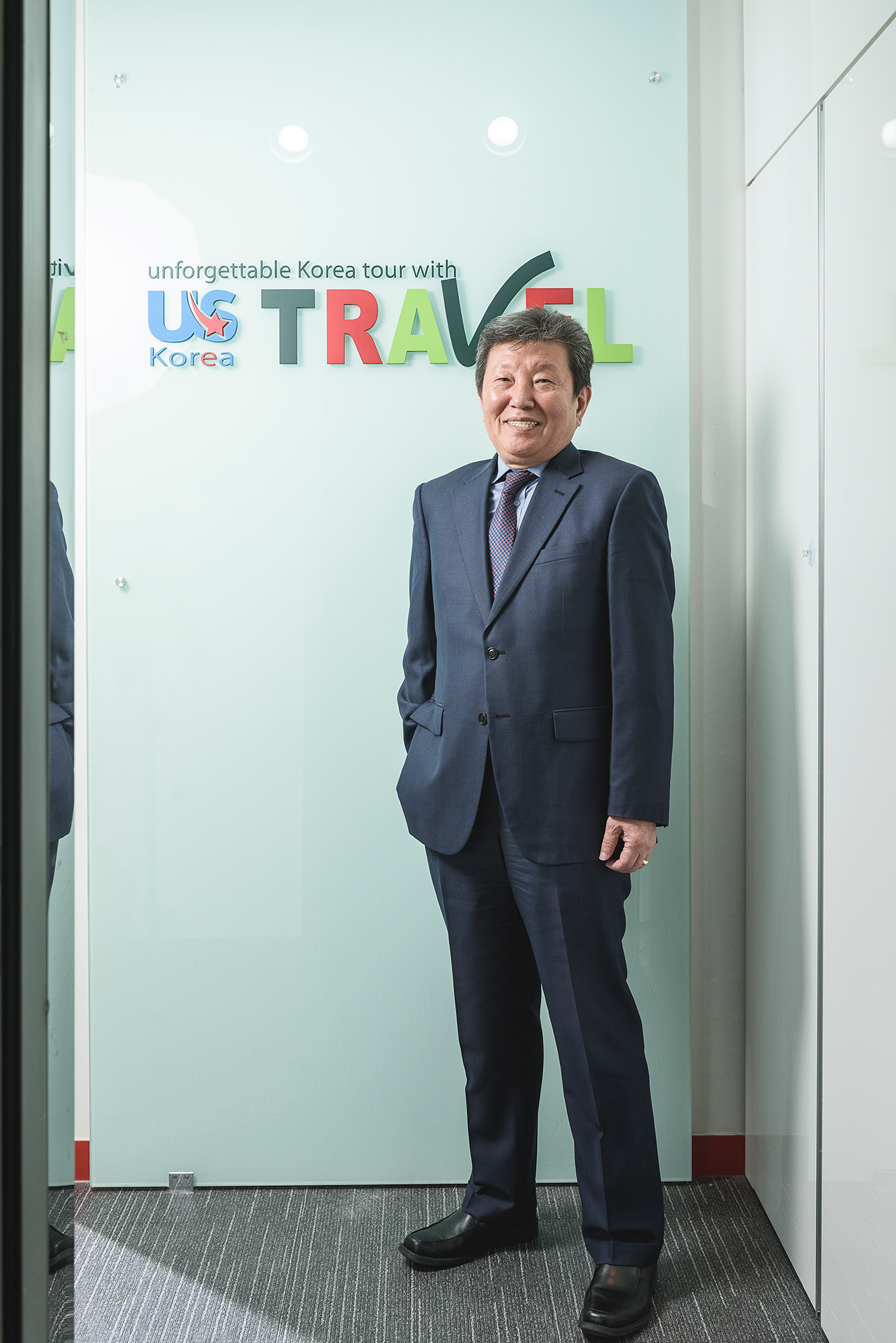 Doo-Yeon Hwang, CEO of US Travel
"Despite difficult meeting environments, STO's support led to market expansion"
- US Travel, boasting 30 years of experience, is nicknamed "a travel agency for travel agencies." Please explain this year's business situation under the pandemic's impact and the prospects for next year.
"Despite the pandemic, potential demand is rising thanks to growing expectations for the resumption of overseas travel and a positive image of travel to Korea. Next year, we carefully predict that "inbound" travel will be recovered to a level similar to that before the pandemic. However, issues such as rising costs, shortage of chartered buses and professional manpower are likely to act as variables that would affect such recovery."
- This year, the STO planned various SMA support programs as face-to-face events.
"We participated in the ITB Asia in Singapore with the booth support of the STO. There, numerous local travel agencies preparing for the post-pandemic era visited our booth and exchanged information. Successful business matching was possible because the STO prepared everything meticulously."
- What kind of results did you achieve by participating in overseas exhibitions during the pandemic?
"Due to the pandemic that lasted for more than two years, it was difficult to meet both the existing and new partners. However, STO's support for overseas exhibition booths was a great help. In particular, we made substantial achievements at the ITB Asia in Singapore, such as promoting our travel products and securing new trades."
- How did SMA activities affect your company during the pandemic?
"We created a 'win-win effect' through collaboration with the STO. In the future, it is important to share information as well as actively maintain the cooperative relations through networking among SMA members. I hope that the STO and SMA can work as a one team to make Korea a tourism powerhouse and make Seoul the most attractive tourist destination."
- What do you expect from the STO in 2023?
"I hope the Organization will consider increasing the incentive budget so that it can be of practical help to many travel agencies experiencing difficulties. In addition, a policy will be required to expand opportunities to participate in overseas exhibitions for collaborations with the STO and inbound travel agencies. I hope that there will be more projects to help the tourism industry such as "Seoul-type inbound travel vitalization support". Above all, please actively support the businesses that can grow mutually with the industry."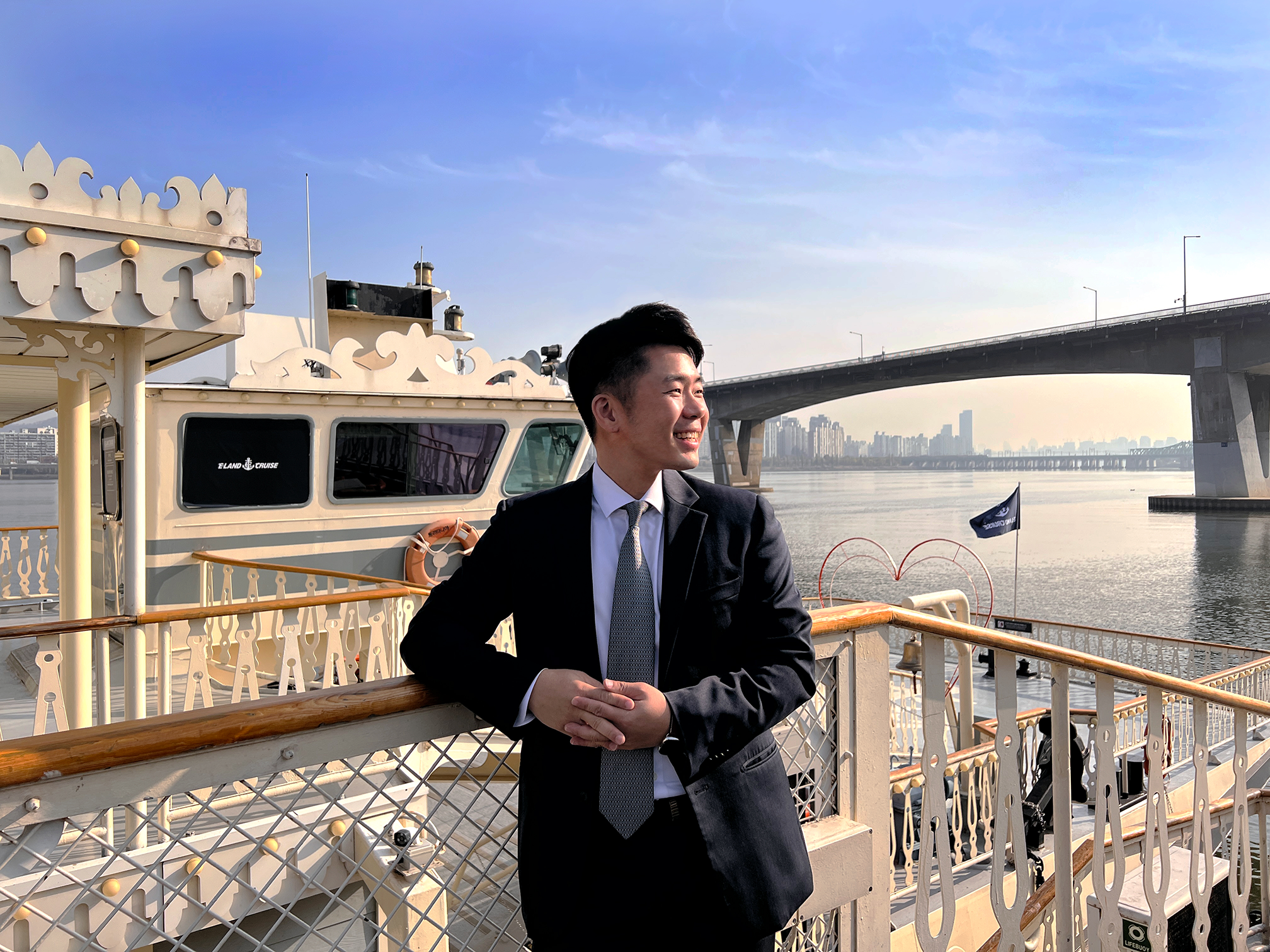 Dong-Jin Park, CEO of E-Cruise
"I met foreign MICE key men with SMA support. During difficult times, SMA has been a great comfort"
- The Hangang River cruise is considered one of the most satisfying events among overseas MICE participants. However, the pandemic was probably a difficult time for the business due to reduced demand.
"The beginning of 2022 was the hardest time, like the dawn right before sunrise, but as spring came, the social distancing has gradually loosened. It partially restored domestic group events. From May, domestic demand for FIT started to grow again, and in the second half of the year, we were able to attract global MICE events in earnest. Since the second half of the year, as international travel has become available again and quarantine guidelines have been eased, the number of foreign visitors to the Hangang River is on the rise. Next year, we predict that the business will recover to the pre-pandemic level."
- This year, the STO planned various SMA support programs as face-to-face events.
"We participated in the SITM in September, the ITB Asia in October and the KME in November. Thanks to the SMA support program, we were able to meet key men from many overseas travel agencies and incentive companies. Through this, we could directly hear the voices of overseas customers that were most difficult to hear over the past three years. It was also a valuable achievement to deepen partnerships with other travel agencies, hotels and fellow venues that participated in the support programs together, promoting Seoul."
- What kind of results did you achieve by participating in overseas exhibitions during the pandemic?
"We participated in the 2022 ITB Asia with the Seoul Tourism Organization. In the second half of this year, we tried to conduct overseas promotions and develop new companies following the recovery of the inbound market. The events were held successfully, directly connecting to the MICE events to draw satisfaction of overseas customers."
- How did SMA activities affect your company during the pandemic?
"SMA activities during the pandemic have been a great comfort. Although we only had non-face-to-face meetings or small-scale business exchanges, just having a large organization as a collaborator in promoting Seoul and revitalizing tourism in Seoul gave us confidence. Because we stuck together, we were able to navigate through difficult times and recover enough to have a bigger vision for the future."
- What do you expect from the STO in 2023?
"Many consulting companies are citing tourism as a keyword to overcome the era of high interest rates and high exchange rates. 2023 will be a year in which many tourist countries in East Asia will compete fiercely to attract foreign tourists. If the STO creates a venue for domestic and international exchange where many institutions and organizations can continuously participate and collaborate, we, E-Cruise, want to actively contribute to the preservation of the sustainable Hangang River ecosystem as a leading ESG management company.