[SMA Insider] Attendees Reach 85% of Pre-pandemic Level among Crowd of 12,000 at IMEX Frankfurt 2023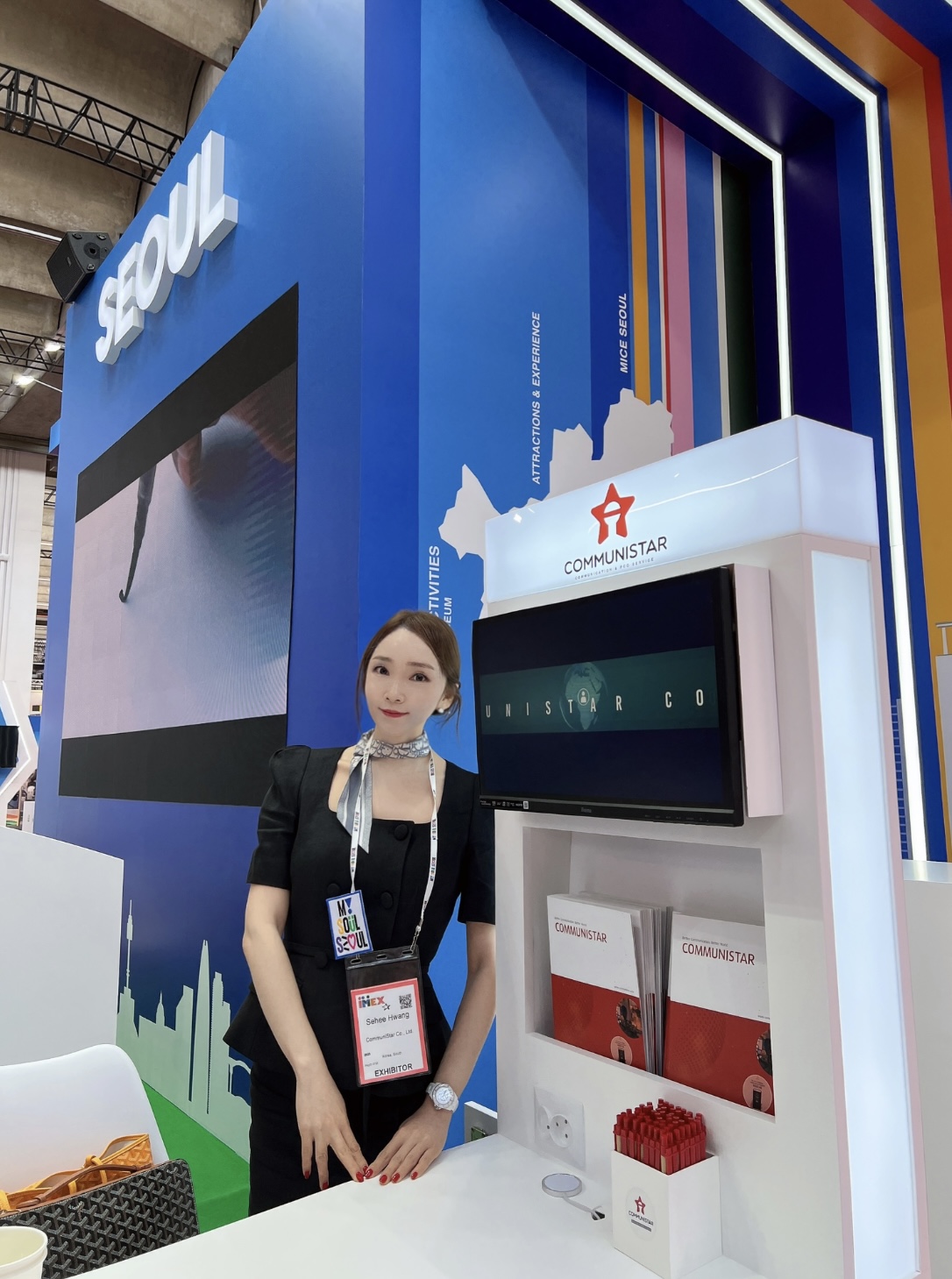 [On-site IMEX Frankfurt 2023]
Messe Frankfurt in the limelight , May 23 - 25
MICE digital transformation (DX) continues to unfold
Overseas buyers interested in K - beauty product shopping tourism
STO, strives to promote & market Seoul's MICE industry with eight SMA members
While contemplating over what this year's MICE trend may be, all eyes were on IMEX Frankfurt 2023 (held May 23 - 25 at Messe Frankfurt), one of global MICE Expos forecasting MICE trends over the next five to ten years beyond that of the immediate future.
As the world is declaring an end to the COVID-19 pandemic, the share of attendees at this year's IMEX returned to near pre-pandemic level. According to IMEX Frankfurt, a total of 11,764 people attended this year's event and the number included 3,883 buyers from 94 countries. Roughly 57,700 one-on-one, group, and kiosk meetings were held. The attendees and buyers rose 26% and 71% respectively compared to the previous year. Compared to the event held in May 2019, prior to the pandemic, the total number of participants fell by 2,200 people from 14,000, while the volume of buyers rose from 3,817 people from 83 countries.
STO installed a Seoul pavilion at this year's IMEX Frankfurt, aiming to better market and promote Seoul's MICE industry with eight SMA members. The participating members were E-Tourism, Holiday Planners Co., Ltd., Channel K, Top Planners, Communistar Co., LTD., aT Center, COEX , and Grand Hyatt Seoul. Se-hee Hwang, CEO of Communistar Co., LTD., the only participant from the SMA support division, delivered the mood on the site through the interview with STO.
- What does Communistar Co., LTD., do?
"We offer MICE services with a focus on communication, from interpretation and translation, to the planning and operation of international conferences, etc. We organize events of different global businesses and government agencies and are striving to grow as a business specializing in the MICE industry."
- As the world is transitioning to the endemic era this year, participants must have had high hopes for IMEX Frankfurt.
"This is my second time in IMEX and I could certainly feel the change in the air. I could meet with clients of different nationalities, represented by the 6:4 ratio of North American to Asian buyers. Overseas clients who focused on hybrid and online events up through last year also showed a great interest in in-person events and incentive tours in Korea."
- Can you tell us some MICE trends you noticed there?
"I was very attentive to the 'branding' of nations across the world as much as I was to the consultation and attraction of buyers. Various countries competed to attract customers with iconic national branding, which was on a par with the Seoul pavilion. Countries made the most of their distinctive national features grabbing people's attention. Other than that, the general MICE trend was digital transformation. Many buyers were interested in the digitally transformed MICE industry and we could meet with related businesses and try their products."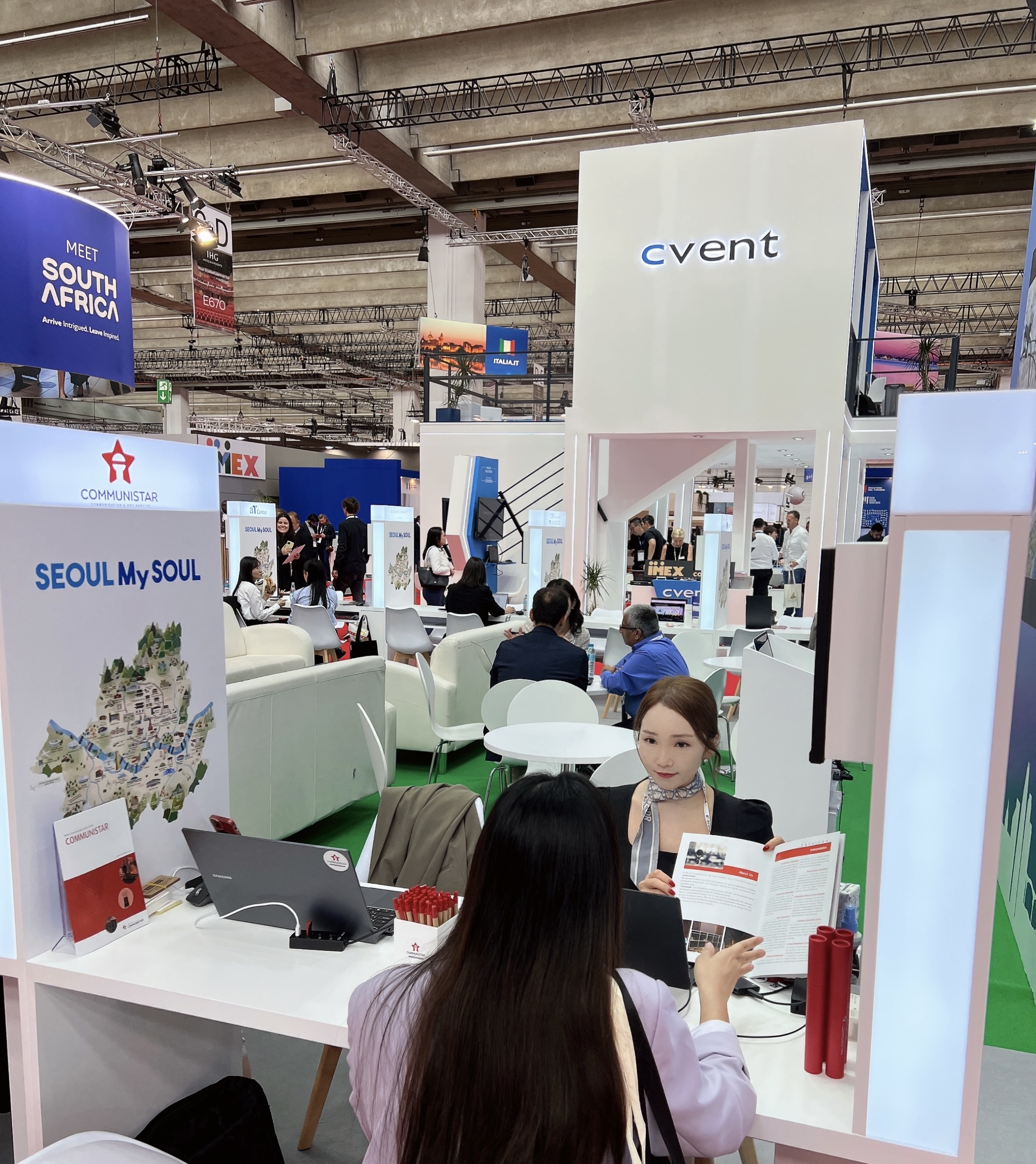 - What were your objectives for the IMEX and what progress have you made?
"I focused on discovering new clients from many countries to draw them to events not only in Seoul but the rest of the country as well. I met with buyers who were planning an event in Seoul. It was very meaningful in that I could understand the demand on the ground from clients in all parts of the world in person through a total of 23 consultations."
- Can you describe the most impressive buyer at this year's event?
"There were a few impressive buyers. I remember a tourism operator CEO from Azerbaijan. He did not know much about Korea, but loved Korean cosmetics and had much interest in them. The CEO asked a lot of questions about shopping tourism centering around K-beauty products. During the consultation, he even showed me different products he was carrying around, showing how much he was interested in K-beauty. We are thinking of incorporating such interests when planning for an incentive tour."
- What is the event you participated with STO at IMEX?
"Officials from STO endeavored to make this year's event productive. On the first day, we engaged in meaningful exchanges with people from various MICE businesses through a roundtable discussion of all participating businesses. The next day, Suji Choi, a manager from our headquarters, delivered a presentation about our company in a group presentation session. It had huge implications because we took it as an opportunity to promote our company and Seoul's MICE industry before buyers from all around the world. I hope SMA members who didn't attend this year's event participate in next year's IMEX to join our effort to promote a beautiful city, Seoul, and attract future MICE events."
- What are your plans?
We developed a remote simultaneous interpretation platform, RSI STAR , and operated it during the pandemic. Many buyers at IMEX were interested in the platform and there were several requests for the demo. Going forward, we will develop an incentive tour platform to attract clients from abroad. I expect our participation in this year's IMEX will generate great synergies for our future moves.