[SMA Insider] BiddingStay, introducing a bidding system for hotel rooms and banquet halls
BiddingStay, introducing a bidding system for hotel rooms and banquet halls
"will serve as a catalyst for making the MICE industry more competitive"
When it comes to MICE, selecting the right venue that fits the purpose and concept of the event being planned is very important. However, visiting so many candidate hotels and venues and obtaining quotations from them is quite challenging. BiddingStay was introduced in 2018 to address this very issue of connecting venue buyers and suppliers, efficiently. Through its bidding system, BiddingStay not only helps reduce cost but also increase efficiency and transparency in transactions for hotel rooms and banquet halls. BiddingStay plans to bring its service to the global market after confirming its market potential in Korea.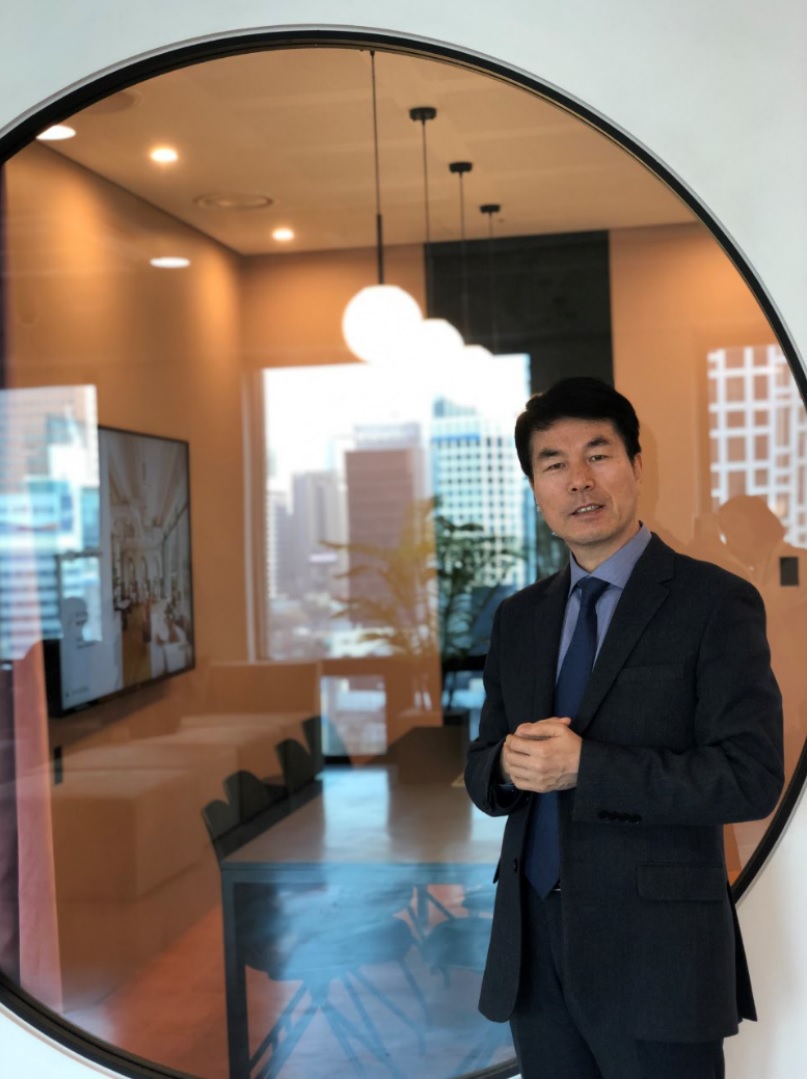 Q> What is BiddingStay?
It is a bidding platform for hotel rooms and banquet halls. When a customer sends an order for booking an event venue, we send out requests for proposal to partner vendors. Vendors interested in the order will participate in the bidding. When there is a winning bid, the winning bidder and buyer will sign a contract. The service is being well received as it helps the buyers save time and cost for venue search and hotels increase their utilization.
Q> How do you address demand for venues other than hotels?
We are also interested in unique venues. Sometimes, unique venues turn out to be better options than hotels in terms of price and environment. The event organizer has varying needs: some prefer casual venues and others want more formal venues. Convention centers, dedicated event centers, wedding halls and education centers are also our partner vendors.
Q> What do you think is the biggest driver behind the use of BiddingStay? Is it cost saving?
Cost saving is essential. But it is not all. B2B market customers sometimes place higher emphasis on professionalism or efficiency than cost. We find the best venue for buyers who often lack experience and knowhow in finding the right venue. They can simplify the buying process and save time. Higher social expectations for transparency and fairness is another driver. As the venue is selected through a bid and the process is transparent, it is easier for the buyer to get internal approval for the selected venue. And because of this reason, use of BiddingStay by public and large private organizations is on the rise.
Q> What is the number of monthly users?
As of December last year, we had 20,000 MAUs(Monthly Active Users) and 1,000 biddings and recorded 300 million KRW in transaction volume. Repeat purchase rate is about 20% and most of the repeat customers used our service either 2~3 times or 5~6 times.
Q> What sets BiddingStay apart from other services?
When it comes to online business, there are certain elements that do not surface in market studies or surveys. Customers continue to tell us what they want. We know what our customers want from our extensive experience. A platform like this one needs to operate by itself. Whether a platform is easy to use or not is largely determined by how the logic or rules behind the platform are set. Different processes are needed depending on the size of the order or the buyer. There are many elements that need to be standardized, but not all of them should or can be standardized. We are in the process of optimizing the process in that sense.
Q> BiddingStay became a member of Seoul MICE Alliance last year. How were you selected and how does your SMA membership help you?
We became a member of SMA through an audition administered by Seoul Tourism Organization. This is our second year as a member and we are getting a lot of help from SMA. To be able to receive MICE grant from the Seoul Metropolitan Government, an organizer needs to use more than two SMA members. This provides opportunities for SMA members to be exposed to event organizers. So, you can become a candidate in their vendor selection process. And above all, our corporate credibility has risen. Trust and stability are important in winning B2B business and the fact that we were selected as a partner for STO serves us as a good credential.
Q> Are there any services that you want to plan and implement in the future?
We have been focused on the B2B market, but we will expand our service to cover B2C events. We also have plans to block in advance hotel rooms and banquet halls for peak seasons including the year-end season and offer them to customers at special prices. We are also paying attention to maintaining good relationships with venue providers in order to enhance our order power. We are working to increase the base of annual contract customers. On the technological front, we are going to introduce AI to our platform.
In his remarks about Seoul's competitiveness in MICE, BiddingStay CEO Lee, Kang-Min said, "In order to increase the competitiveness of Korea's MICE industry, it is essential to establish a transparent and efficient system. We will serve as a catalyst that will boost Seoul's MICE industry in the next three to five years."