Coex and NexTech AR Enter into a Strategic Partnership to Bring Hybrid Virtual Events to Korea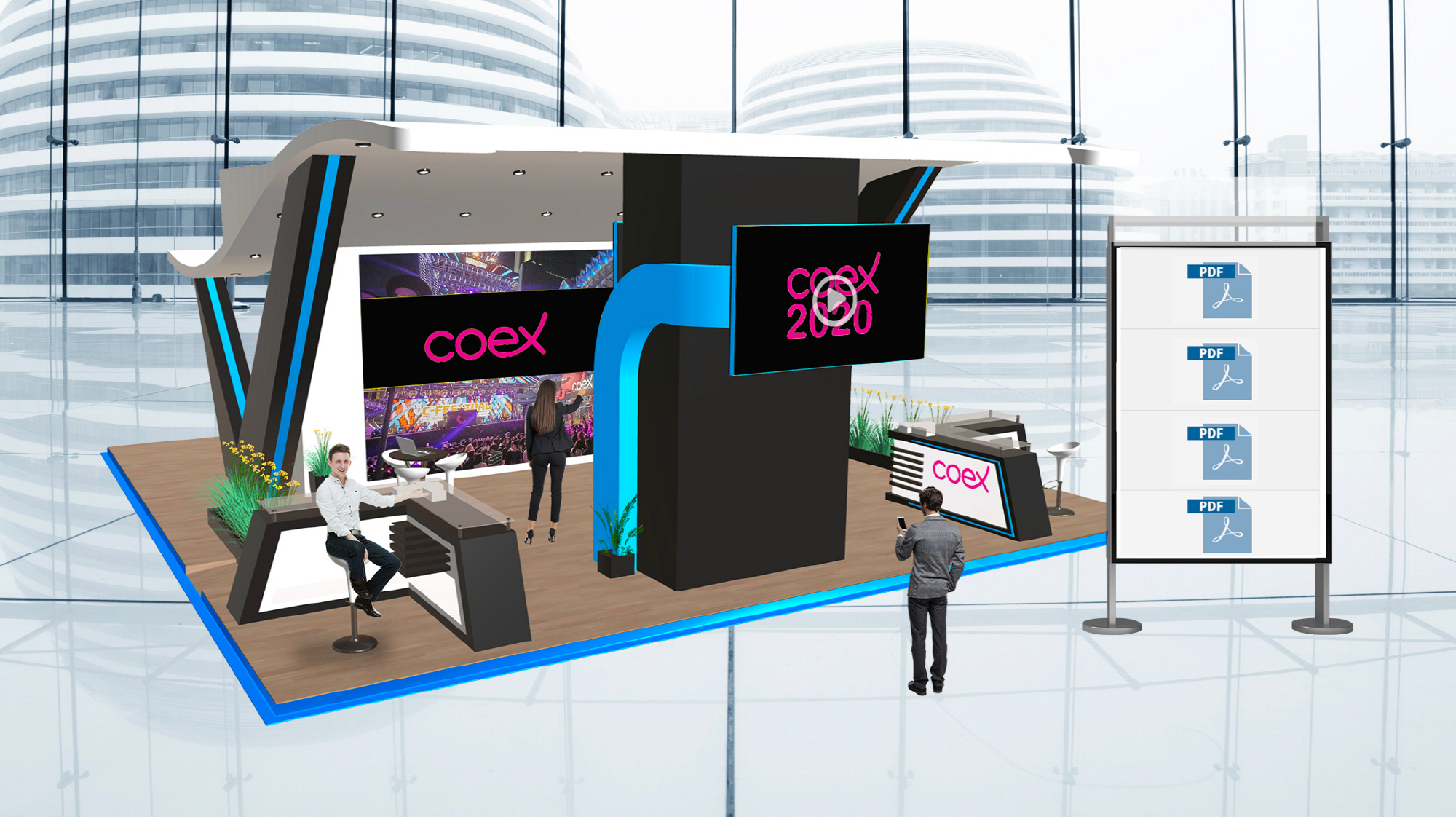 Global demand for virtual experiences drives Coex and NexTech partnership to create one-of-a-kind hybrid events that are international, innovative, and inclusive

SEOUL, KOREA - Coex, Seoul's largest and Korea's busiest convention and exhibition center, is proud to announce its new strategic partnership with NexTech AR Solutions, a leading provider of virtual and augmented reality (AR) experience technologies and services for eCommerce, education, conferences and events, in Korea and the Asia Pacific region.
Following the outbreak of the COVID-19 pandemic, Coex has extended its business to offer virtual & hybrid event services to bridge the physical and virtual worlds, and create added value. Through the newly established partnership with NexTech, Coex will help event planners create unforgettable, one-of-a-kind events with exciting and interactives features, unlike ever before.
"Korea is home to some of the world's leading businesses and technologies, many of which the clients can benefit from our broad range of virtual experience technologies. We are excited to partner with such an established company as Coex and believe this strategic partnership is just the beginning of our rapid growth into Asia," said Evan Gappelberg, CEO of NexTech AR.

This partnership will transform the Korea's MICE industry, as well as strengthen Coex's services. The NexTech's virtual event platform, which can cater all types of events, is a combination of best-in-class technologies, ranging from AR for 3D product modeling and human holograms to enterprise scale streaming services. This solution is a safe, inclusive, and convenient option for those who cannot host in-person events, and is expected to grow as a novel experience enhancer.

"Together, NexTech and Coex will create events that are international, innovative and inclusive. Post-COVID hybrid events will become the new standard and these unique elements, such as our easily accessible AR and quality streaming, will help the events stand out." said Yau Boon Lim, President and Managing Director, Asia Pacific at NexTech AR.

Coex hosts over 200 exhibitions and 3,000 meetings & events at the Coex convention and exhibition center on an annual basis, and organizes numerous in-house exhibitions throughout Korea and abroad, including Vietnam, Indonesia, and China, with an office in Ho Chi Minh City, Vietnam. Combining Coex's world class infrastructure and 30 years of event planning experiences with NexTech's latest technologies of AR, VR and IoT, Coex will host and service all types of physical, virtual and hybrid events.

A report by Allied Market Research notes that the Asia-Pacific MICE industry generated revenue of $229.0 billion in 2017 and is expected to grow at a CAGR of 8.6% to reach $441.1 billion by 2025, providing a significant opportunity for virtual and hybrid events.

"I am very excited and proud to announce the launch of NexTech's virtual conference platform to our clients and partners in Korea and the Asian-Pacific market. NexTech AR is one of the fastest growing AR technology and virtual experience companies in the world and we are one of the largest, oldest, and most reputable event companies in Asia. Through this collaboration, I believe that our platform will deliver a heightened, more inclusive experience, and will provide an essential marketing and networking tool to clients, visitors and exhibiting companies alike, even after the pandemic," said Drew Lee, CEO and President of Coex.

Now, as the hybrid event venue and service provider in Korea, Coex will fully support event organizers to reach wider audiences with memorable virtual and in-person experiences, and increase operational efficiency, engagement and sales.

Addition to the hybrid event solution, Coex provides a wide range of services, such as Coexeats – catering, event production (stage backdrop, signage), Coex Live –live streaming, webinar system, IT & utilities, in-hall theatre and more. To learn more about Coex and see how its hybrid solutions could support your event, please visit the Coex website.

For further details, please contact : Steven KimDirector
virtual@coex.co.kr