[SMA Insider] Roovook_CEO of Roovook, a hotel is more than just accommodation. It is actually a large 'event space'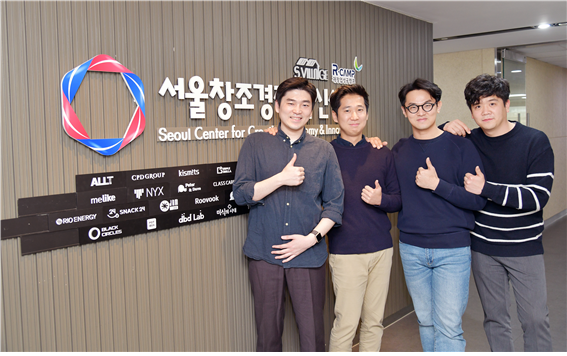 According to 'Hotel Ancillaries Revenue (2016)', as compiled by the Korea Tourism Organization and the Korea Hotel Association, every year, 237,502 events such as meetings, exhibitions, banquets, birthday parties, and weddings, are held at hotels in Korea, making up a 1.6 trillion won market. However, information of hotel event halls is not conveniently accessible. Organizers and agencies have to make phone calls to hotels one by one and visit the venues in person. Can't we compare the information about rentals, rooms, meals, and other facilities online at a glance?
Roovook, a 'Collaboration Platform for Event Organization,' hits the spot. Roovook is an IT solution company that addresses event organizers' needs. Hangyeol Kim, the CEO of Roovook, with ample experience in the hotel business under his belt, called in IT engineers and built an online booking platform designed around what customers want. For CEO Kim, a hotel is not a luxury lodging or rest area, but a venue where different 'spaces' live and breathe and a destination for MICE. What is the secret behind winning over companies, associations, organizations, and government institutions in the first year of its launch? Early this month, we submitted a written interview questionnaire and received President Kim's reply on the 5th.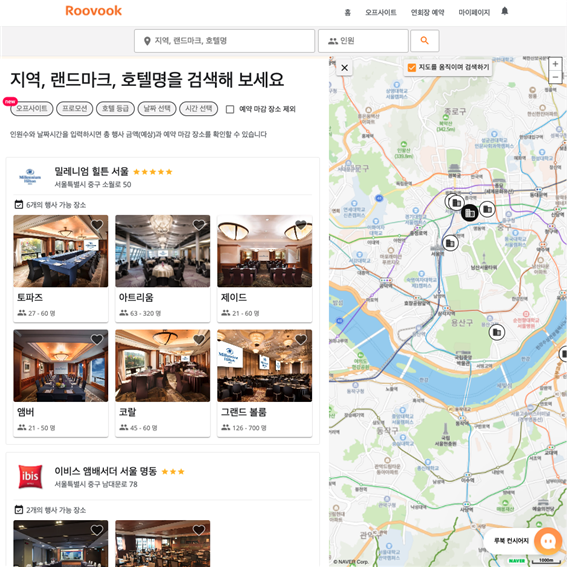 Attention is drawn to your booking service that allows customers to use luxury hotel rooms as an office, event, or banquet venue, hence improving room utilization.
Roovook launched Korea's first 'Booking Platform for Hotel Event Halls' in 2019 and moved the event venue booking market online, saving the trouble of calling every potential venue for an inquiry. The unexpected COVID-19 pandemic has caused difficulties for face-to-face events. 'Roovook Offsite' redefined the hotel rooms, which were sold as lodging only, as a 'space' for customers who wish to hold safer and more private small events. We are continuously testing the potential of space when viewed as more than just lodging.
Who are primary users of the Roovook service?
Currently, at least 90% of Roovook customers are companies, organizations, and associations. They range from a fried chicken franchise (for their company establishment ceremony) to Amazon (for their IT seminars), startups, and the government. Roovook applies IT technologies to the existing way to use the space, facilitating effective and fast event organization. The service made it easier to prepare the event, which used to be done mainly by fixed phone lines and offline measures, and now further identifies potential customers online. To validate the initial service hypothesis, we visited customers who made simple inquiries. We listened to what they found inconvenient in booking a space and tried to find solutions. We are growing by applying improvement iteratively.
You are instilling new energy into the hotel space, based on your experiences at hotels in Jeju and Incheon. Recently, global hotel chains have responded to challenges caused by the COVID-19 pandemic by trying out ideas such as 'day packages' or 'office rentals.' Is this the future for hotel space?
We are living in a fast-changing era. Boundaries between the industries have become more blurred, and existing measures no longer support growth. Even large corporations with significant influence in the market must attempt new solutions. More startups like Roovook will emerge armored with different ideas and a challenging spirit. New opportunities are likely to rise through competitions. For startups like us, prompt decision-making and execution capabilities are critical. Roovook plans to pioneer new business opportunities by swiftly testing and validating the market on what large organizations like hotels could not do. You thought of lodging when you heard 'hotel' in the past. Now, with Roovok, it will remind you of a niche market or space (platform) where spaces and services are offered. We are preparing to expand into more diverse areas.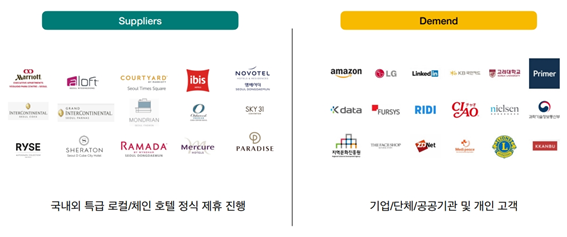 Young talents with diverse experiences from large IT companies and startups are building Roovook. We expect great growth potential because the talent pool itself is an amalgamation. However, decision-making may not necessarily be smooth since your team members came from different backgrounds. Is there a unique Roovook's way of collaborating?
Roovook's decision-making starts by assessing customers' inconveniences. Team members from different fields gather together under the common objective of 'building a simple booking platform for hotel event halls'. They go through an iterative process of testing solutions for the customers' inconveniences and using the test results for planning and service improvement. Attuning ourselves to customer behavior: that is how we work together.
Let's expand from the hotel. How do you see Roovook's venture into MICE, and what is the prospect of it?
The ultimate goal of Roovooks is to become a 'Global MICE platform.' We will first solve the 'Meeting' market issues among the MICE challenges, then expand to overall MICE issues. MICE is a high-value-added industry, and many countries around the world are promoting it as a national strategic industry. The COVID-19 outbreak has placed the MICE industry in a difficult position, but I expect a fast recovery and another leap of the industry.
What regulatory improvements do you think are needed to attract, identify and foster more startups in the MICE industry?
More attention and support are needed for more companies to meet new challenges. Currently, many startups spend a considerable amount of time and cost to validate their initial service hypothesis. In order for many young people to jump into this field and challenge themselves, they must not stop at attracting MICE events but also move toward the direction of market growth and innovation. It will be a great help if large incumbent companies, or the government, sets up a MICE fund-type with subsidies to create an environment to encourage new endeavors by startups.
What do you expect from SMA and Seoul Tourism Organization this year?
Roovook never stops challenging to create innovation in the global MICE industry. There is always room for improvement, but if Roovook's service infrastructure, SMA, and Seoul Tourism Organization work together, Seoul will rise to the center of global attention. We look to try new initiatives in collaboration with others.
Closing comments?
We are faced with the most challenging of times. However, challenges, when overcome, lead to more significant growth. There is always a new opportunity from a crisis, and these opportunities bring about changes and innovation. I hope we all withstand this difficult time to make the most of these opportunities.