[SMA Insider] Shin Hyundae, CEO of EXPORUM "MICE renaissance is coming soon… SMA must be united to complete "digital transformation"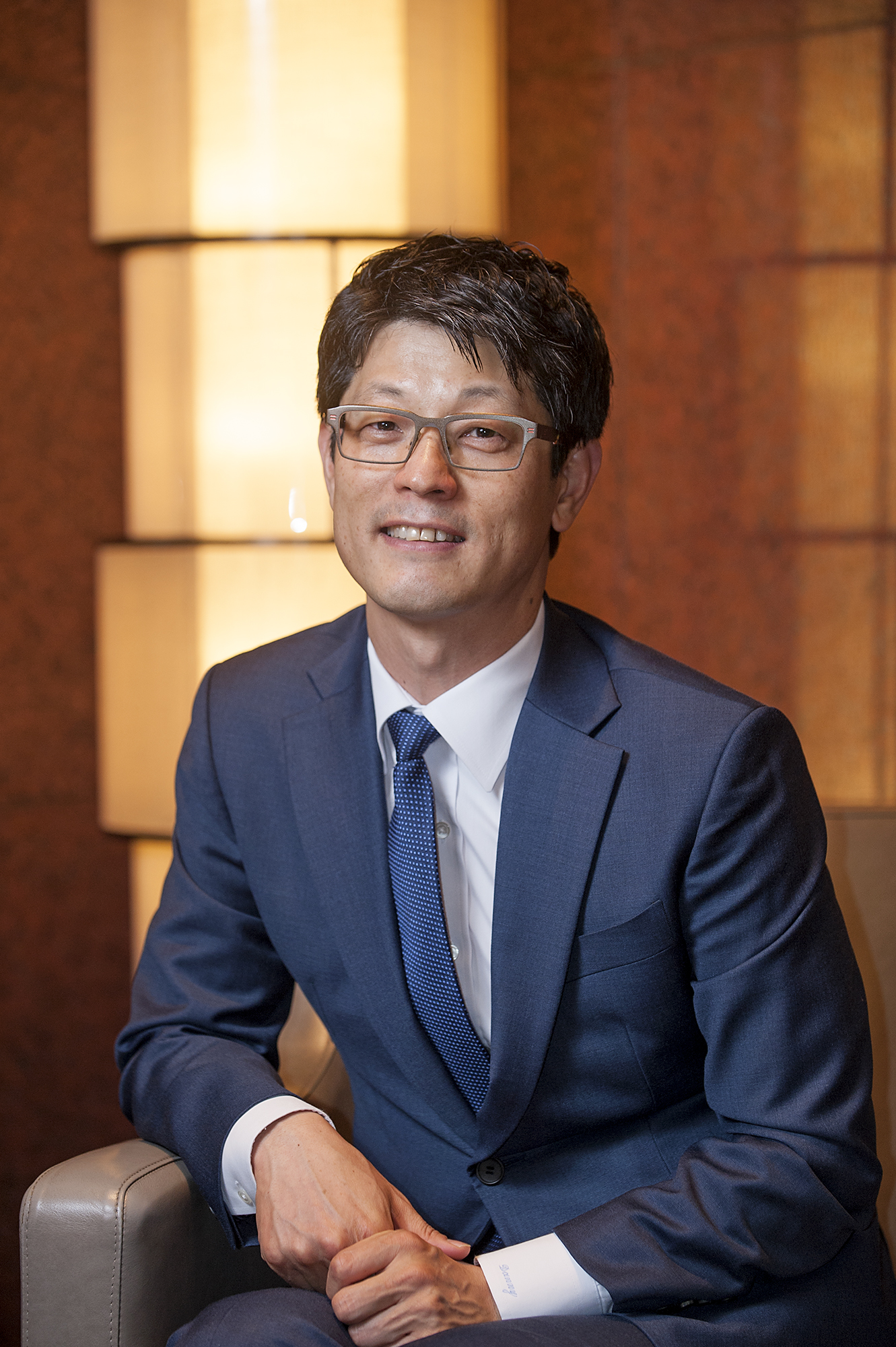 New SMA Chief Director to take office for a three-year term in its transitional period
A rapid paradigm change, catching up with latest technology and mega-trends
"Let's create a momentum for global market entry with digital transformation."
As the pandemic enters its third year the MICE industry stands at a critical juncture. New meeting technologies suitable for online, on-site or hybrid formats have continued to emerge, and start-ups have sprung up. The MICE landscape is rapidly changing with new content and business opportunities being created through convergence with other fields. Accordingly, the role of the MICE Alliance that brings together MICE players in the region is becoming increasingly important.
With attention focused on the Seoul MICE Alliance (SMA), the largest of its kind in Korea, SMA elected a new Chief Director who will push for"innovation drive" starting in 2022. The new head of SMA is Shin Hyundae, CEO of Exporum (picture). Mr. Shin, who has brought fresh wind to MICE, particularly in the exhibition field, for a long time, said, "A paradigm shift to digital transformation is part of inevitable agenda in the post-pandemic era. We need to develop new content and platforms through information sharing and cooperation among the SMA members and through cooperation and solidarity with domestic and global MICE associations."
- Congratulations on your election as SMA Chief Director in 2022. How do you feel and what resolutions do you have as the new head of SMA?
"The definition and paradigm of the MICE industry is changing significantly as we navigate through the uncertainties of the pandemic. In order to help SMA members, predominantly SMEs and small business owners, overcome and recover from the pandemic, I will closely work with them and carefully listen to their voices, presenting policy proposals to related government agencies and the Seoul Metropolitan Government so that our voices and ideas are heard and incorporated into policies. In particular, I will check the current status and conditions of vulnerable MICE sectors and take actions to help marginalized companies be included in the support policies of the municipal and central government bodies.
- The MICE industry has entered a transitional period due to COVID-19.
"The MICE industry is highly recognized for its potential for value creation so much so that it was included in the list of new growth engine industries by the previous government. While we are facing rapidly changing paradigms, technologies, social conditions, and the megatrend of digital transformation triggered by the pandemic, I feel that the MICE industry is not fully prepared for those changes and trends and lacks vision and countermeasures. While we had pursued growth centered on scale and performance, it is now time to create a momentum for substantial innovation global market entry through digital transformation."
- The industry is still in trouble, and there seems to be no way out. Because of this, the role and importance of SMA empowered by close-knit MICE networks is growing. What role a MICE alliance, particularly SMA, do you think, can play in finding the way out?
"SMA was created by the Seoul Tourism Organization as an association of MICE companies. Since it brings together major players in the MICE industry, it can benefit its members by listening to different voices of the members and promoting exchanges between different sectors to help them better understand each other and boost their business operations. Having that said, it has many limitations because it does not have legal status as a corporation. As the MICE industry encompasses many different sectors, I expect that SMA' role will gradually expand through exchanges with the MICE industry in Seoul as well as in other regions."
- SMA is divided into 6 divisions: facilities, unique venue, attraction (PCO, travel agency), support and exhibition. What changes are you going to initiate in terms of operation planning for each division as well as incooperation among divisions?
"SMA's overall operation planning is led by the Seoul Tourism Organization (STO), and the heads of each division gather voices of different divisions and reflect them in policies and operation planning. SMA enables the integration of different opinions of all six divisions, allowing us to make quick decisions and formulate realistic strategies while minimizing trial and errors. SMA is assessed to be one of the best operated MICE alliances in the country. As STO is expanding its linkages with other regions, it will be possible to establish a nationwide network and cooperative system soon. Global solidarity and cooperation are also progressing well at the STO level."
- New trends and innovation taking place in the MICE industry can be felt through the emergence and growth of startups in various fields. As if reflecting this, new members of SMA are coming from a variety of sectors including IT solutions and conference and exhibition platform companies.
"After the pandemic is over, a new renaissance era of the MICE industry, represented by the Jamsil MICE complex and the KINTEX 3 Exhibition hall, will come. In particular, the digital transformation of MICE will become a hot topic of the times. The hybrid model was developed as a complementary good for the survival of the industry amid the pandemic, but it is becoming a substitute good. In that sense, SMA has been lowering the entry barrier, making it easier for digital and tech-related startups to enter the MICE industry. Now, the MICE industry must come up with an online model or platform that can go along with the conventional offline model. This will eventually become a source of competitiveness for the future MICE industry and the ultimate survival strategy."
- What do you want from STO as you take SMA through this transitional period to achieve innovation and growth in your three-year term as the new president?
"STO is officially an organization dedicated to the development of the tourism and MICE industry. Tourism, travel, and MICE ecosystems are changing at a very fast pace. I hope STO will keep an eye on the grave reality the MICE industry is facing in the midst of the pandemic and lead support and cooperation from various perspectives so that the MICE ecosystem can be quickly restored to the pre-pandemic state. Even now, everyone in the MICE industry is going through a very difficult time. I hope we all move one step further to overcome the crisis and return to normal with a big smile."